A to Z Birds name in English with pictures. Here is a collection of birds with their name in English. Birds are animals with wings, some birds can fly in the air and some cannot, but every bird has features, which is the reason why they are called birds.
Knowing about all the birds' names is a very difficult task as there as over ten thousand different bird species in nature. So in this lesson, you will learn the extensive list of bird names in English with their images.
So we have extracted a list of some common bird names, which you should learn or teach to your students and kids because they are very common.
It always has been fascinating to know and explore nature. Birds are an important part of nature some birds fly some don't some have long beak others not.
Birds name in English with pictures
Nightingale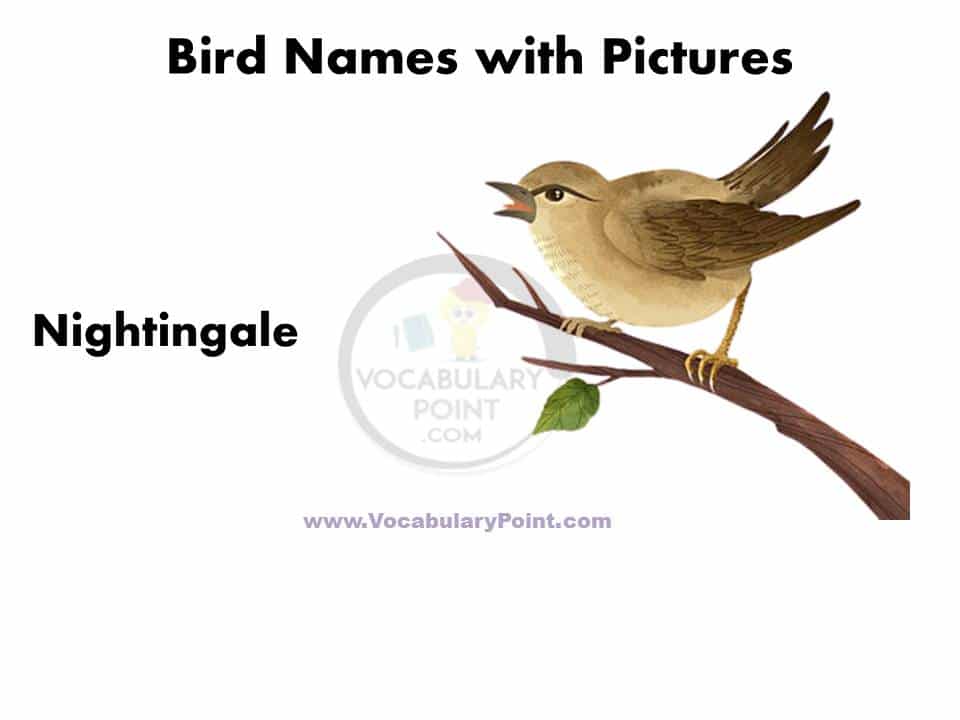 Parrot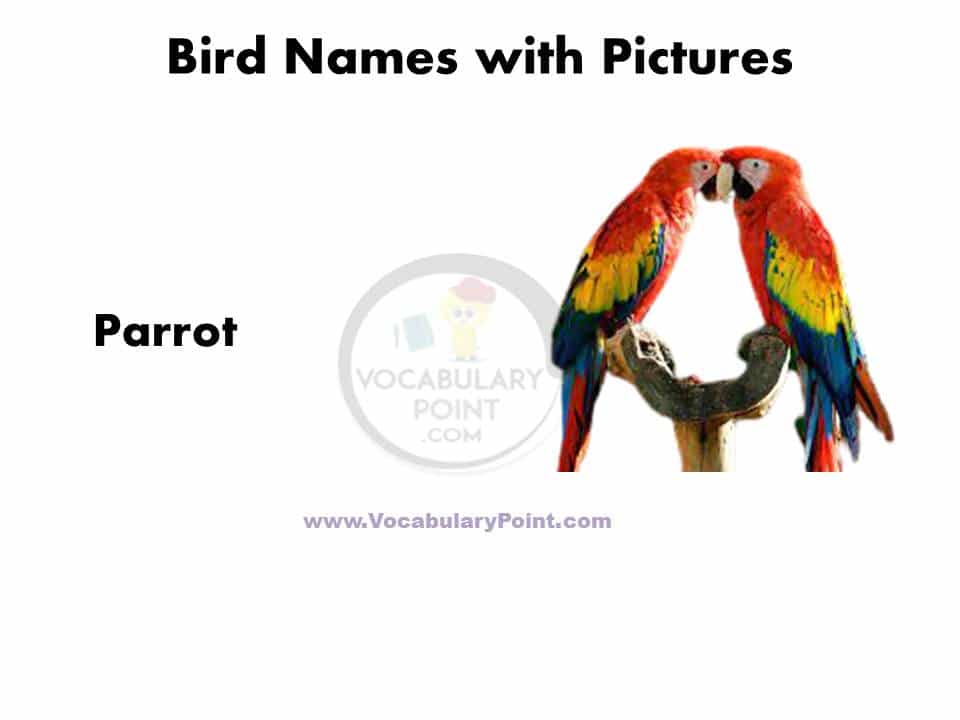 Crow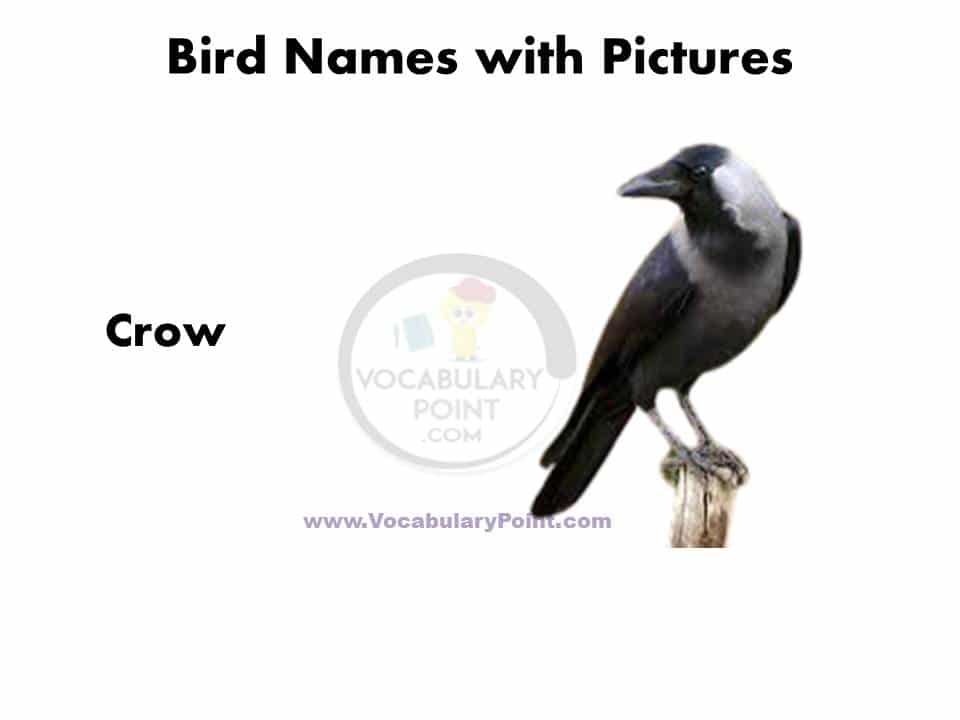 List of birds name in English
Pelican
Pheasant
Seagull
Ostrich
Guinea fowl
Penguin
Partridge
Weaver bird
Quail
Hen
Woodpecker
Kingfisher
Eagle
Parrot
Oriole
Goldfinch
Hoatzin
50 Birds name in English
Hawk
Peacock
Raven
Cuckoo
Pigeon
Tailor bird
Swallow
Swan
Owl
Macaw
Kestrel
Duck
Dove
Goose
Vulture
Skylark
Robin
Hummingbird
Birds Names vocabulary
Cormorant
Wagtails
Rooster
Magpie
Turkey
Sparrow
Starling
Stork
Canary
Toucans
Crane (Stork)
Infographics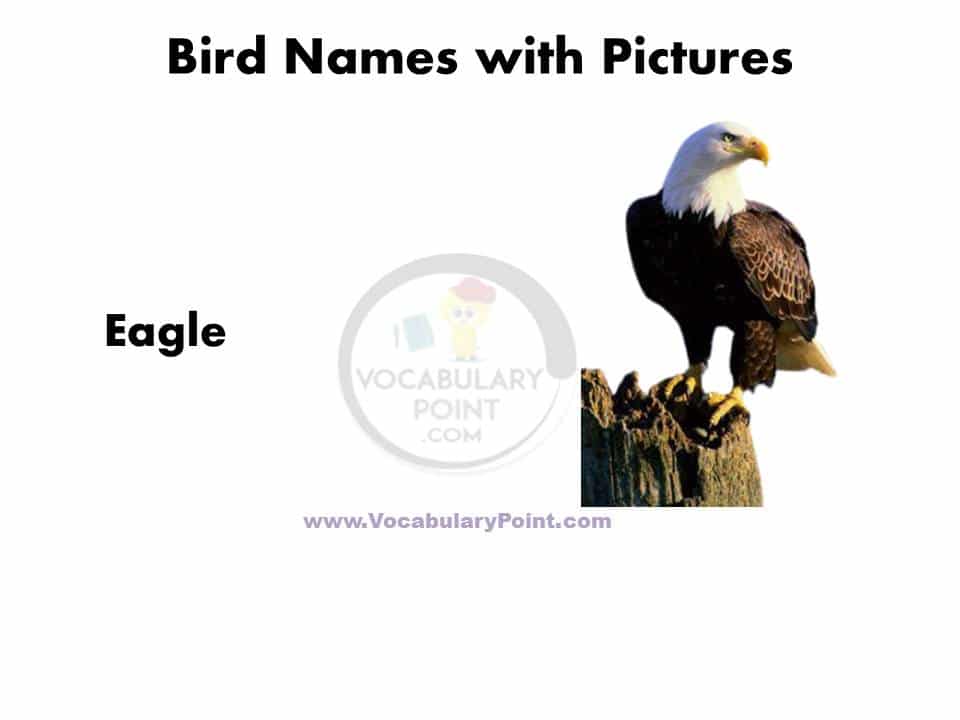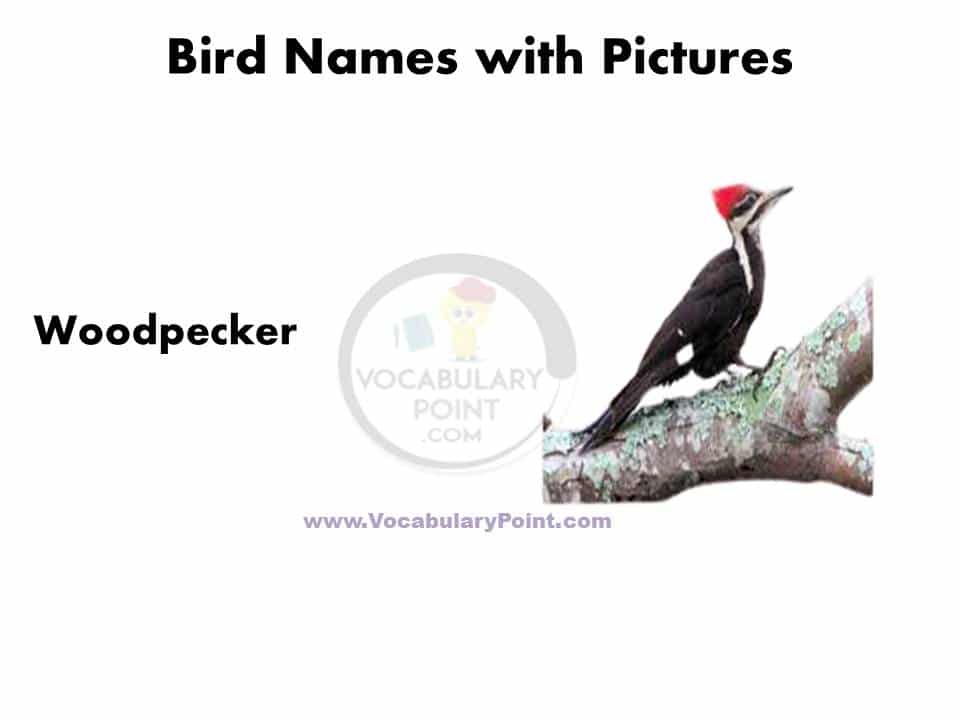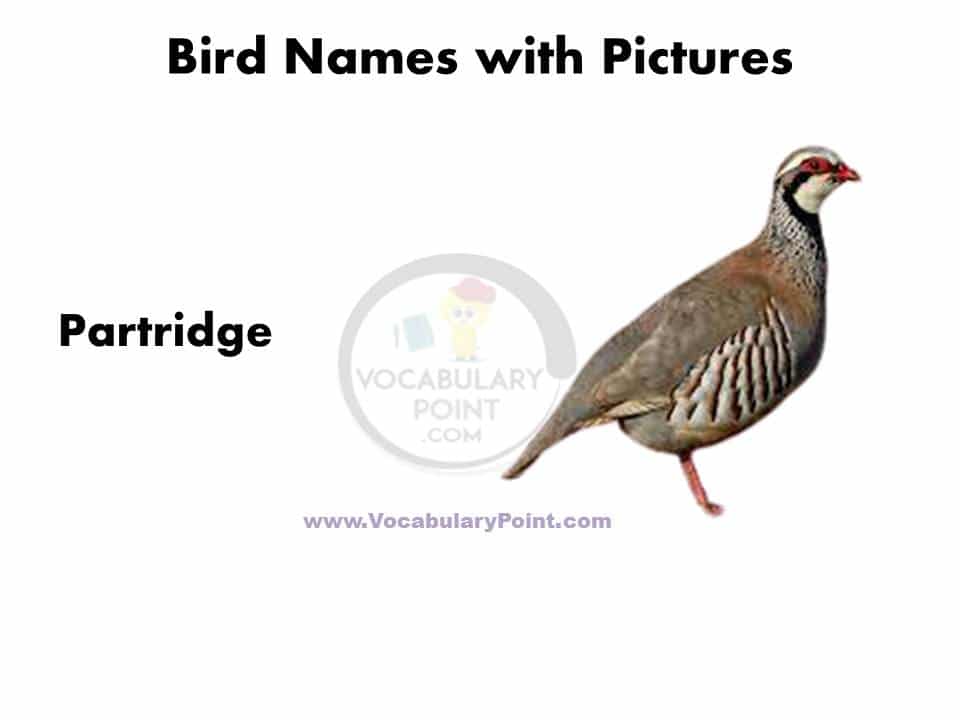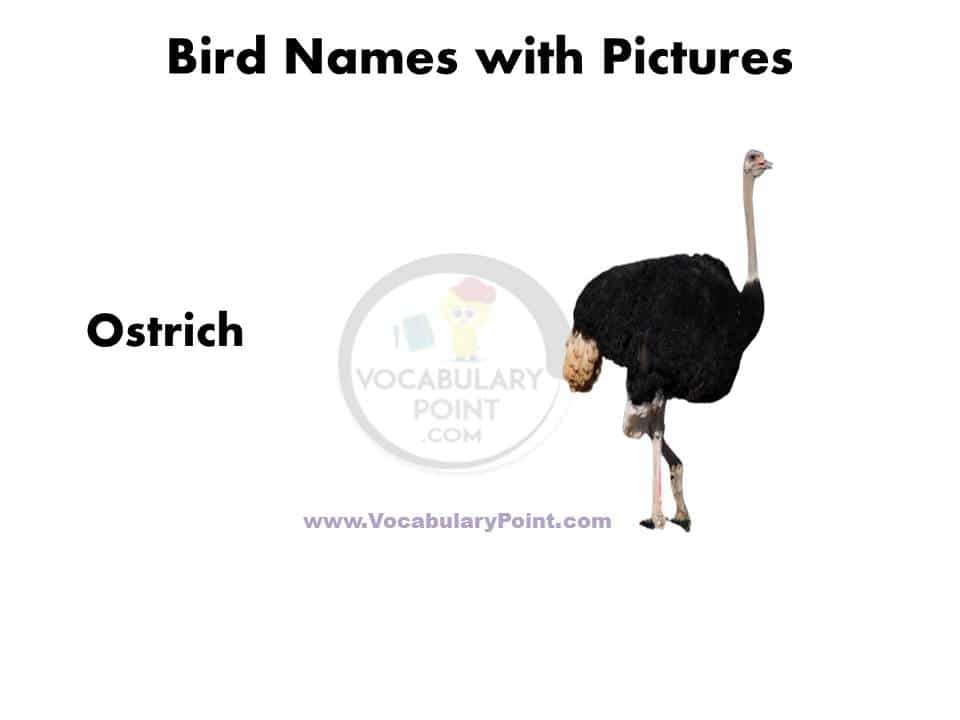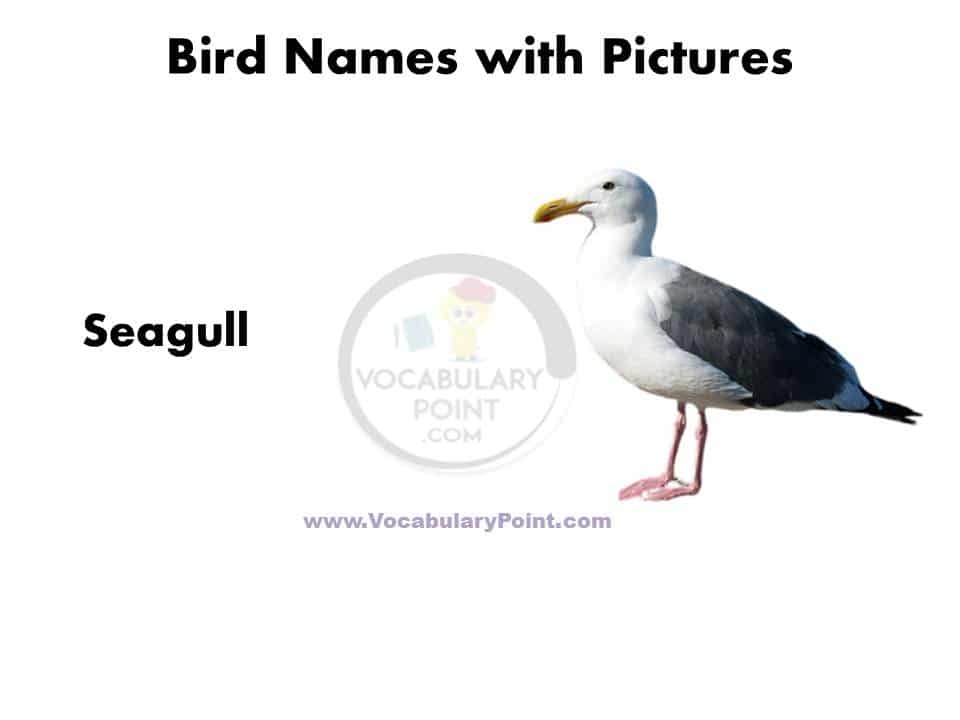 30 Birds name in English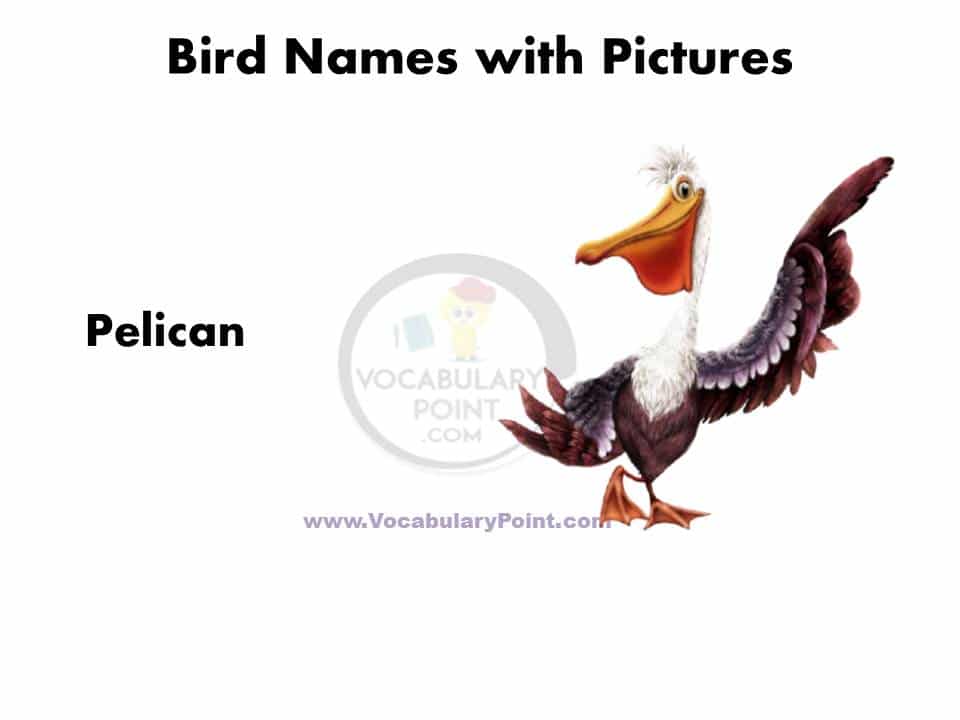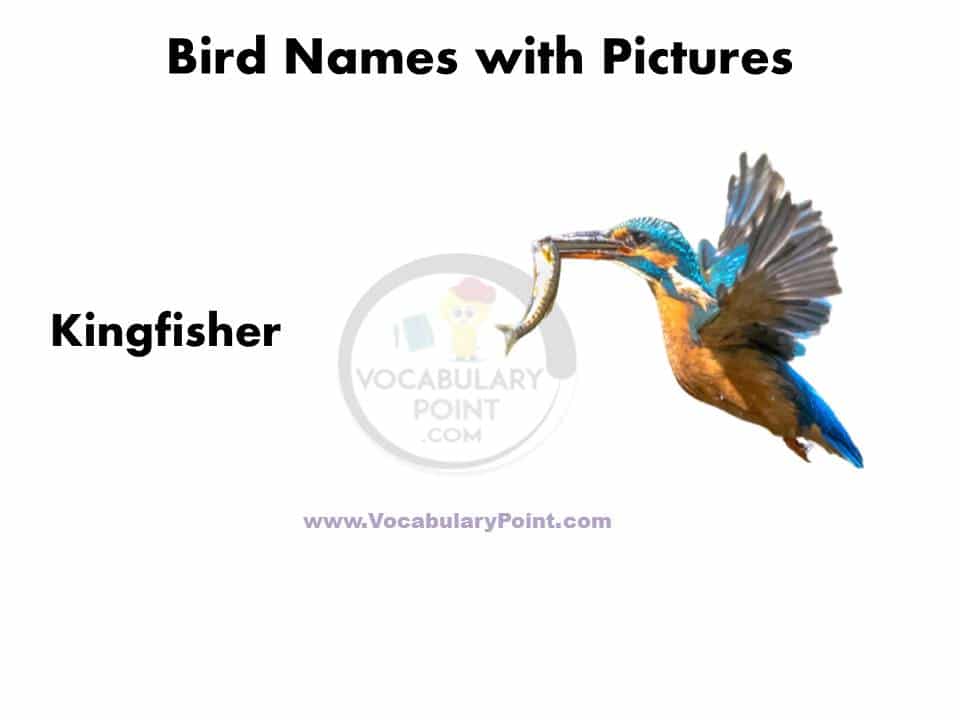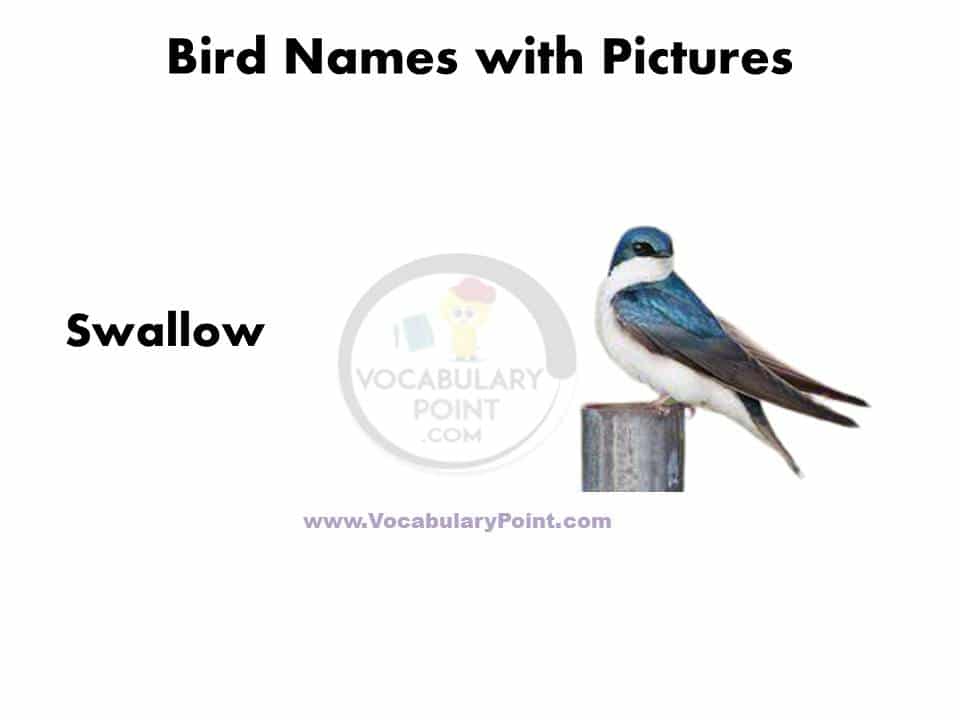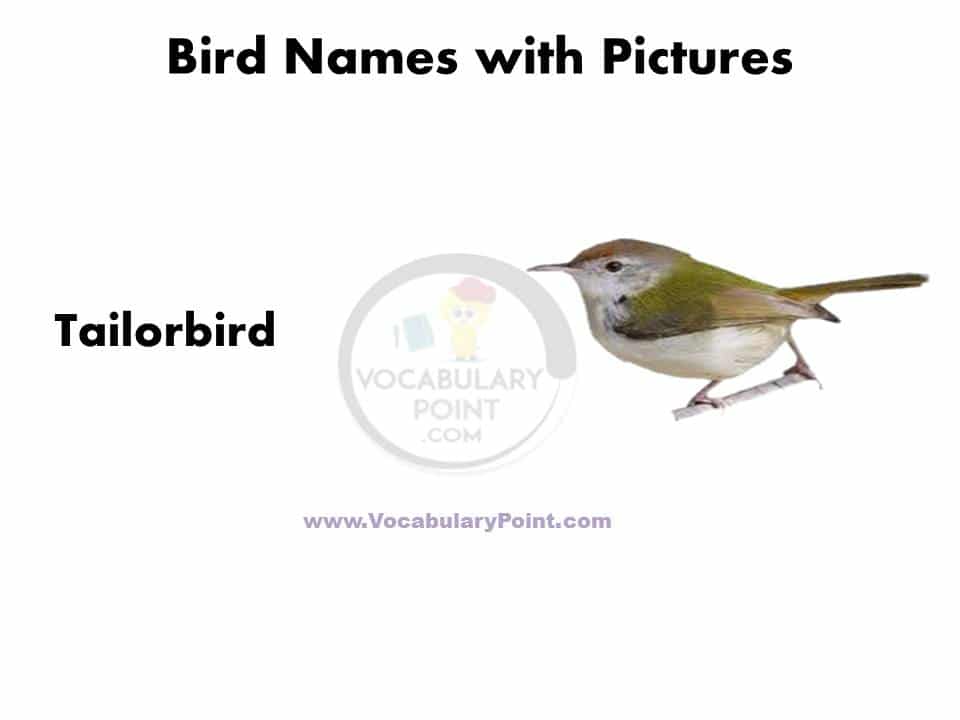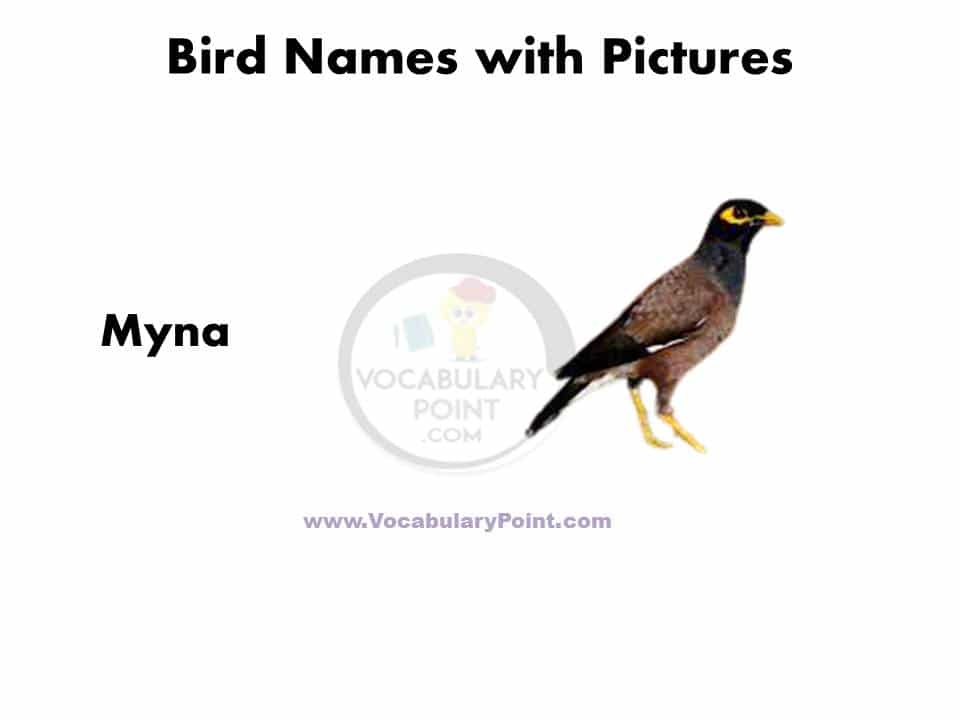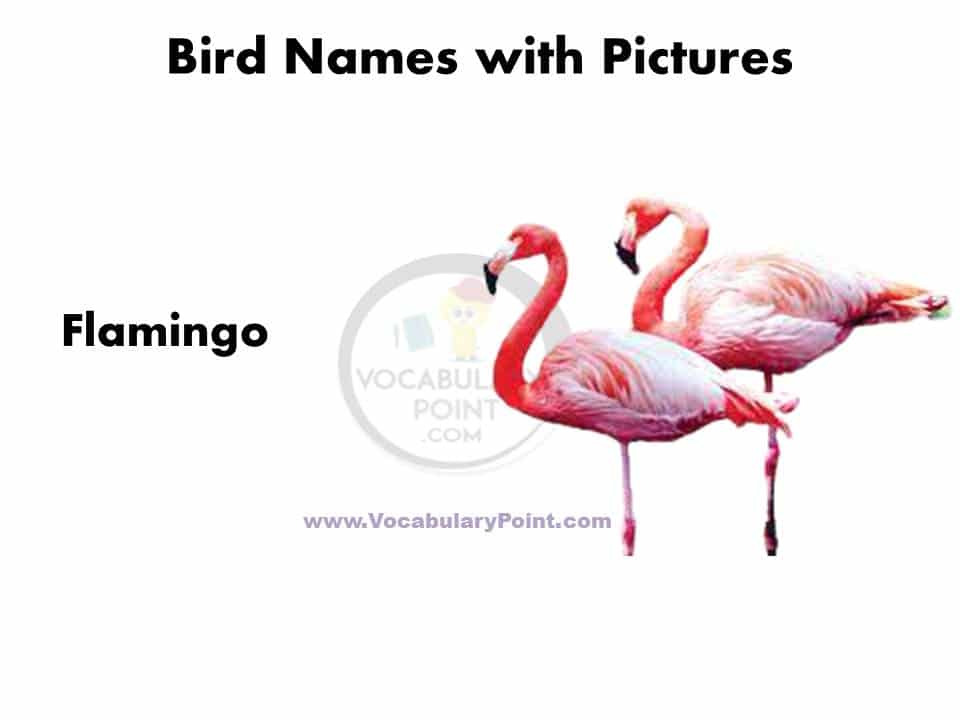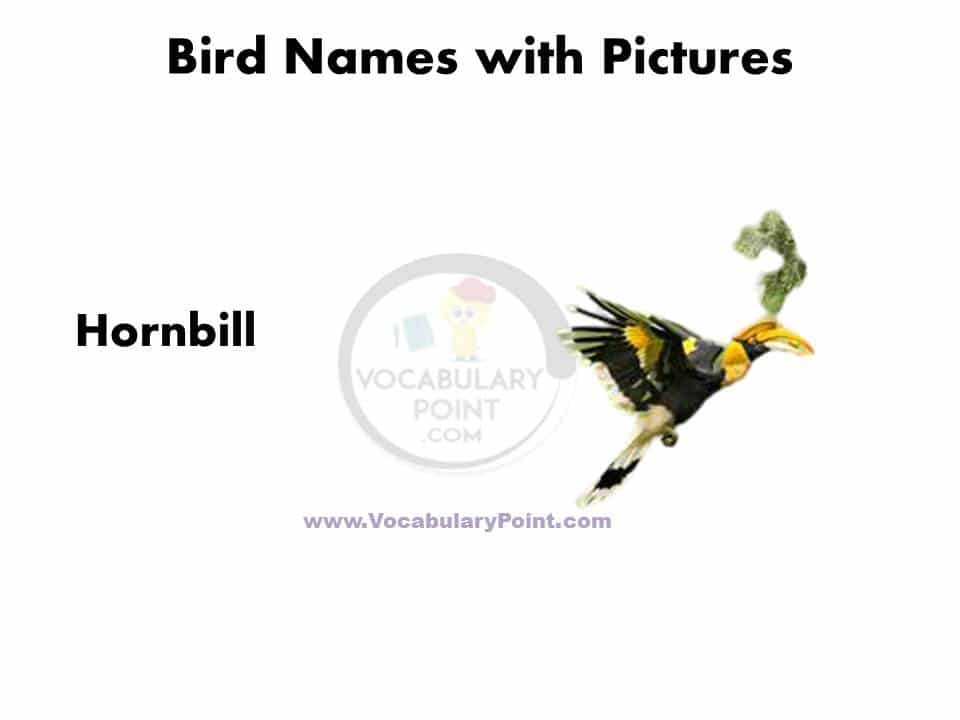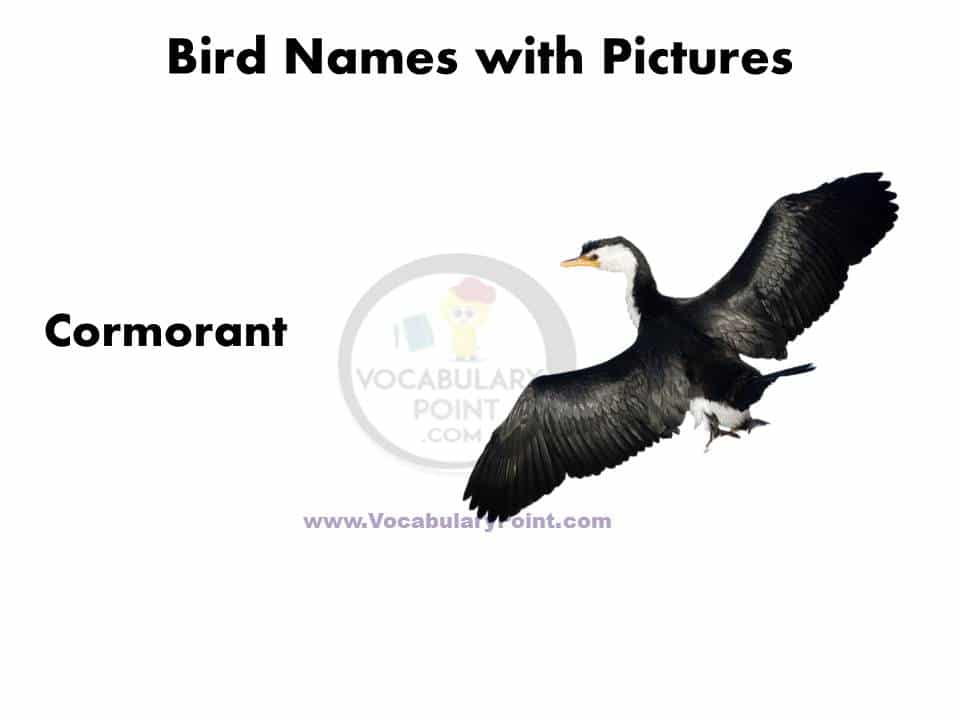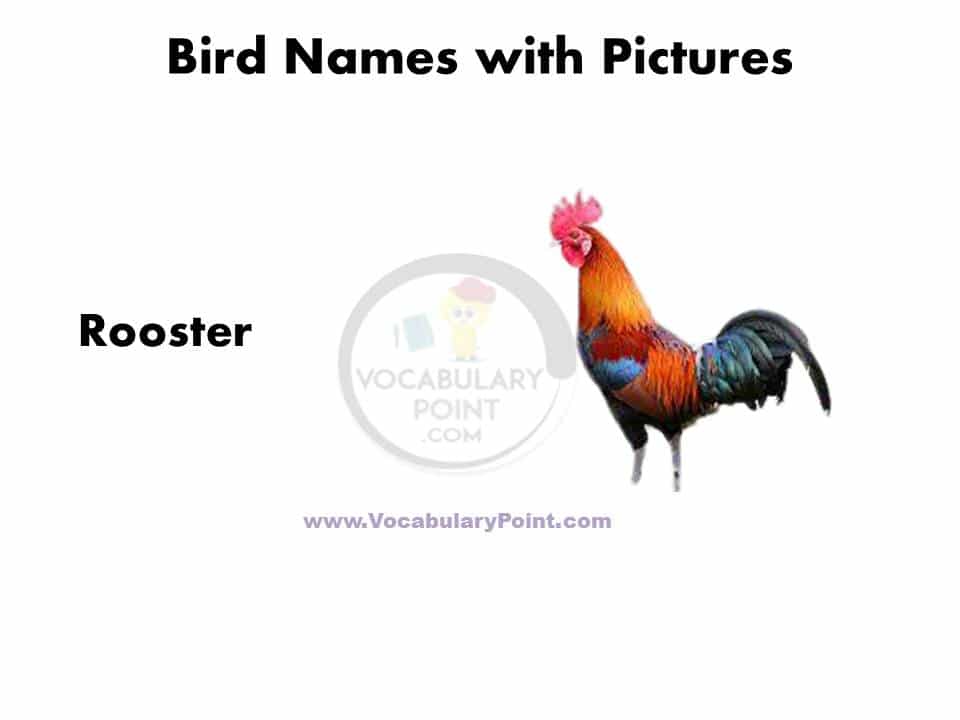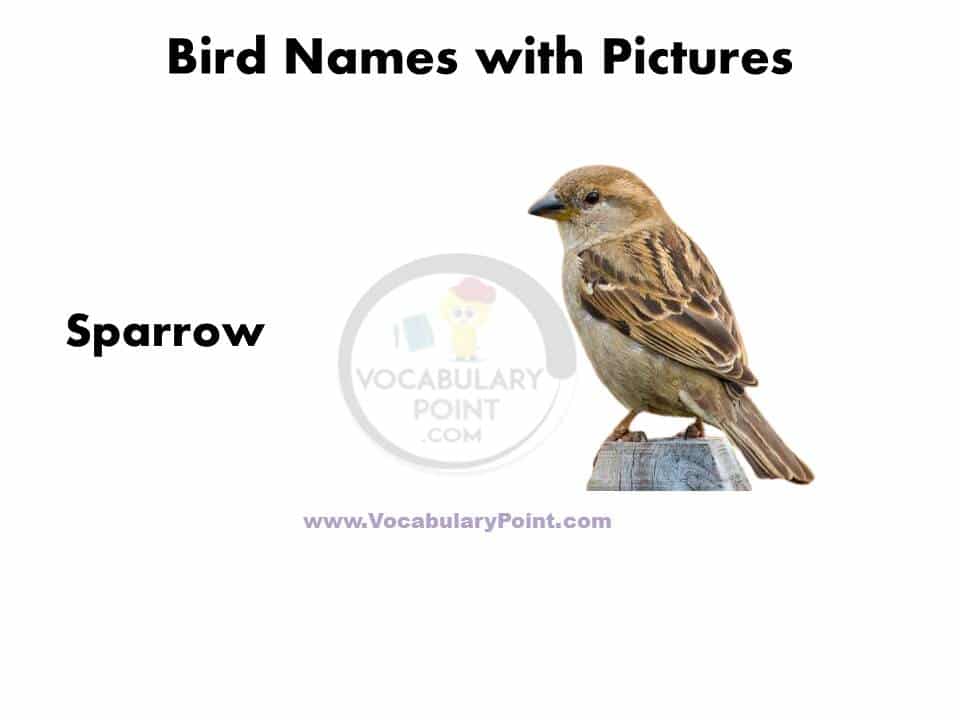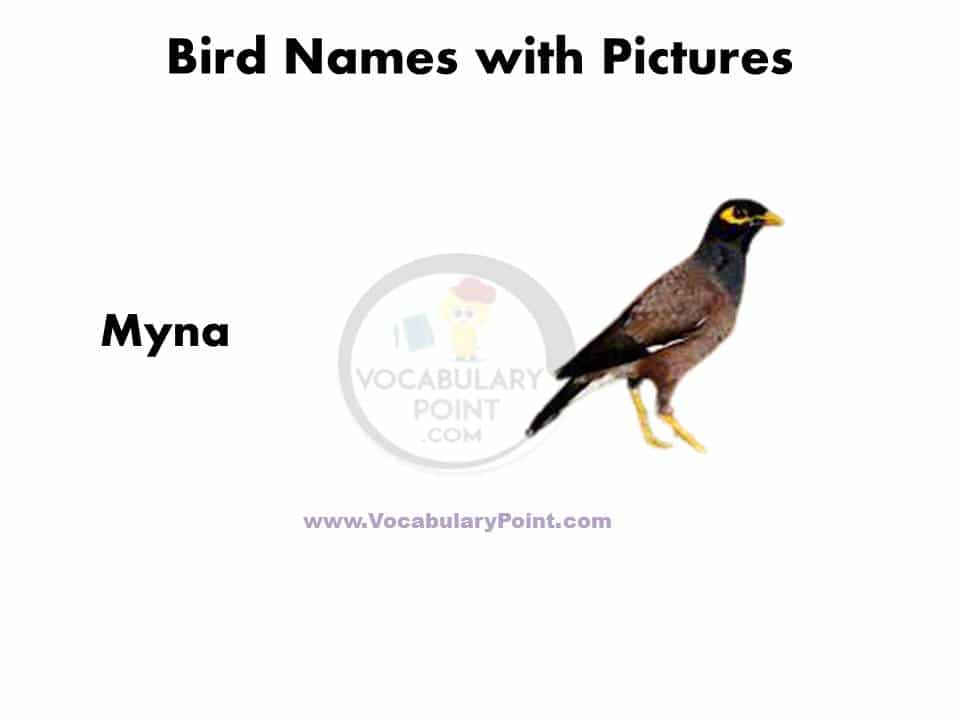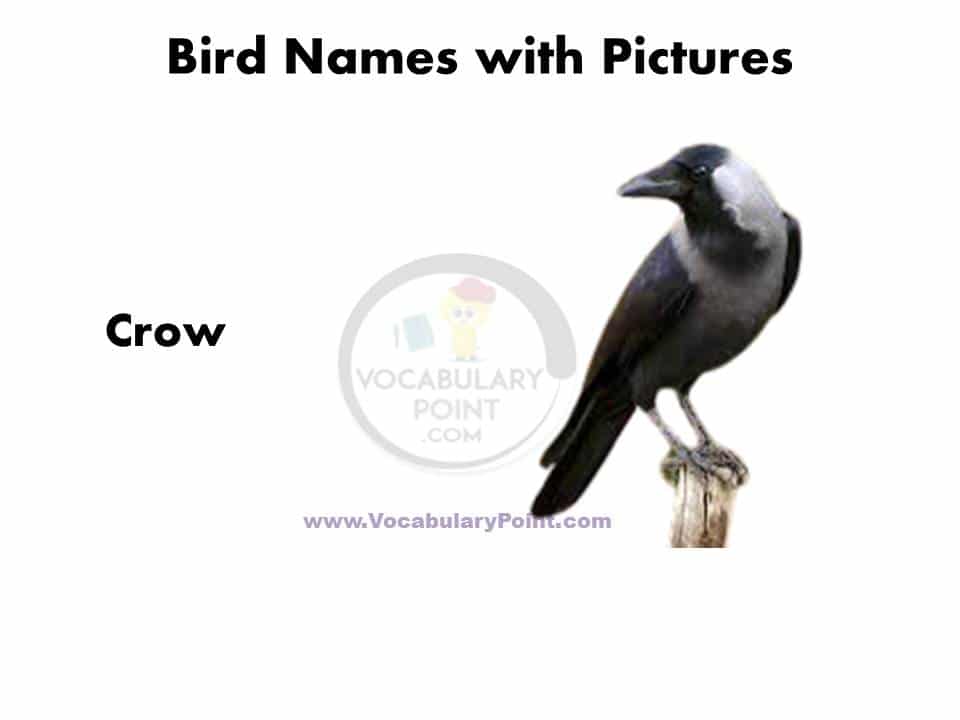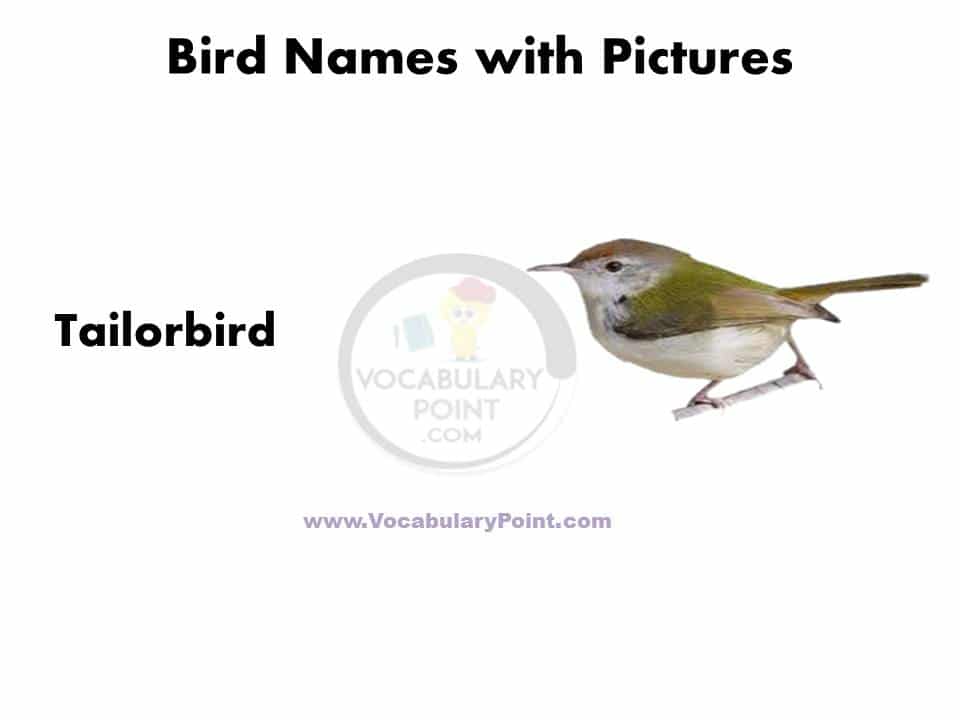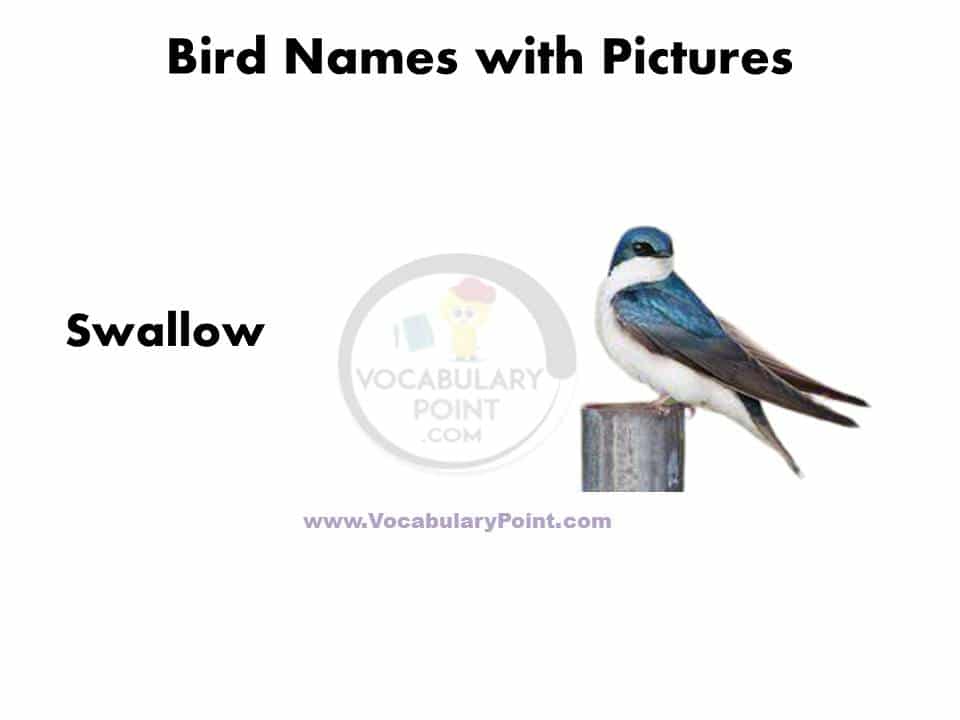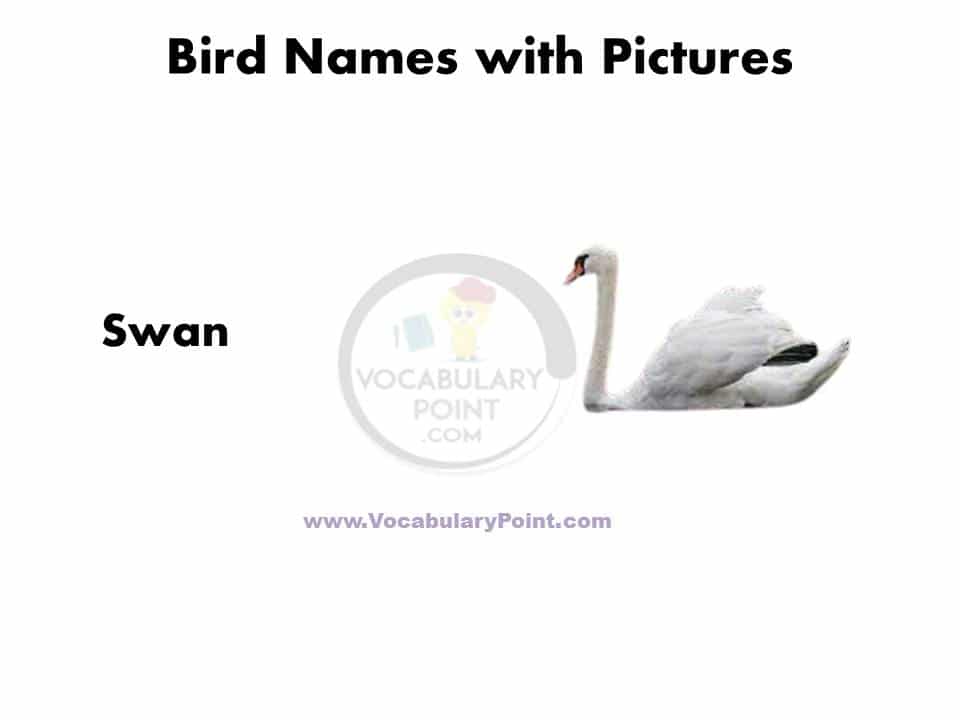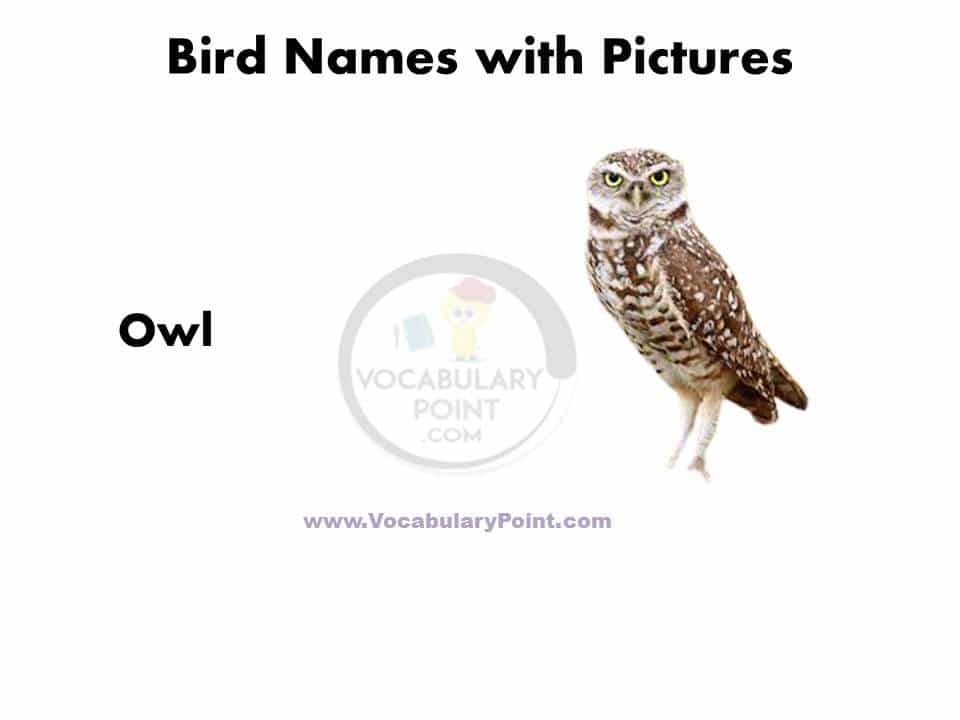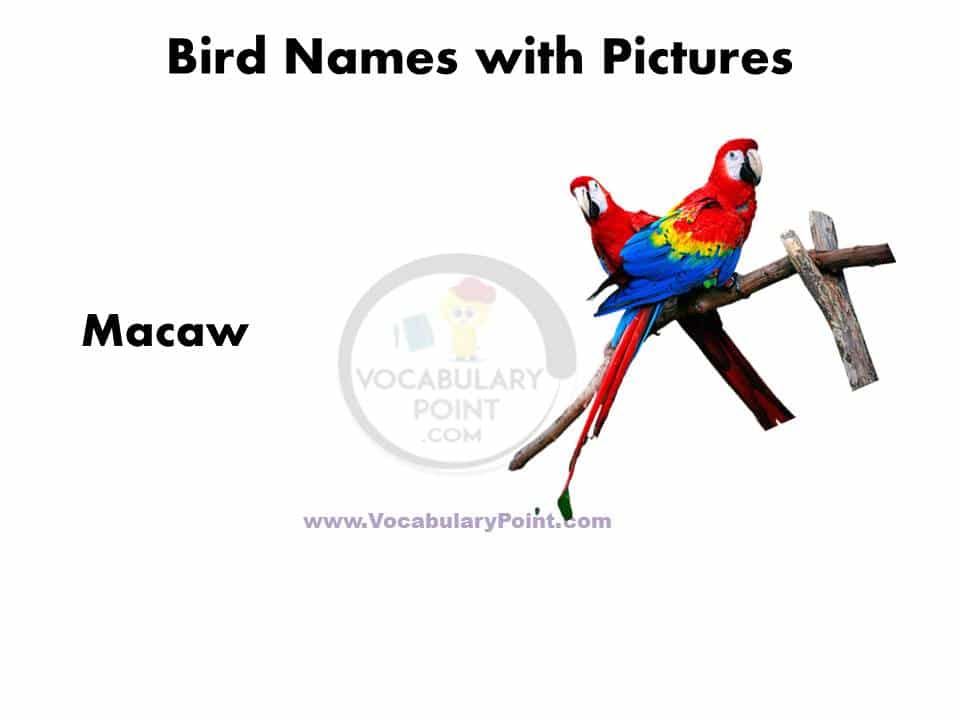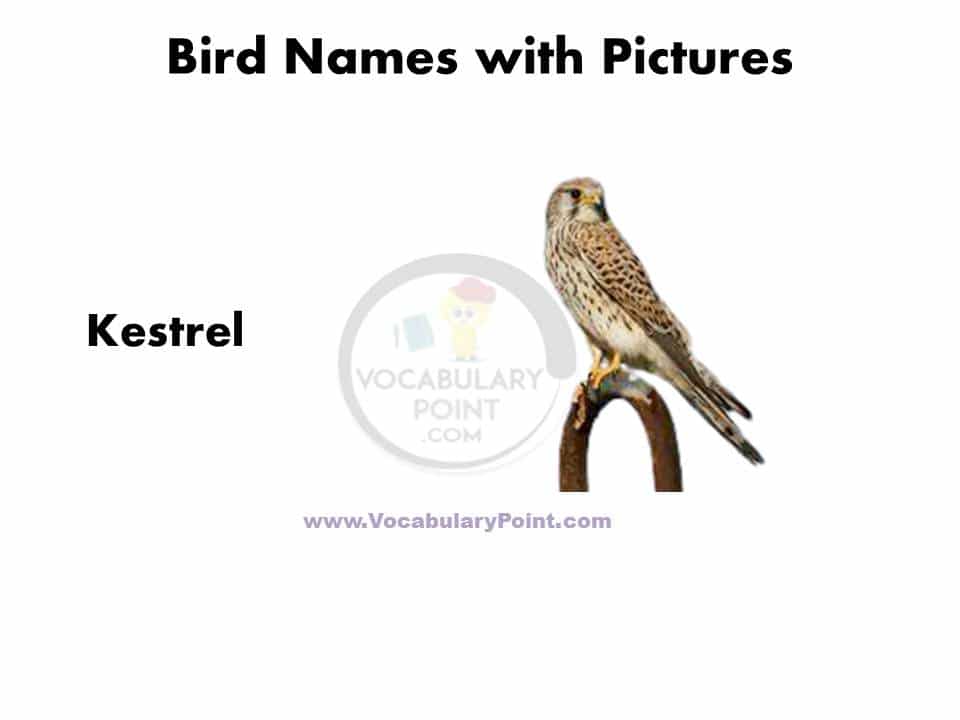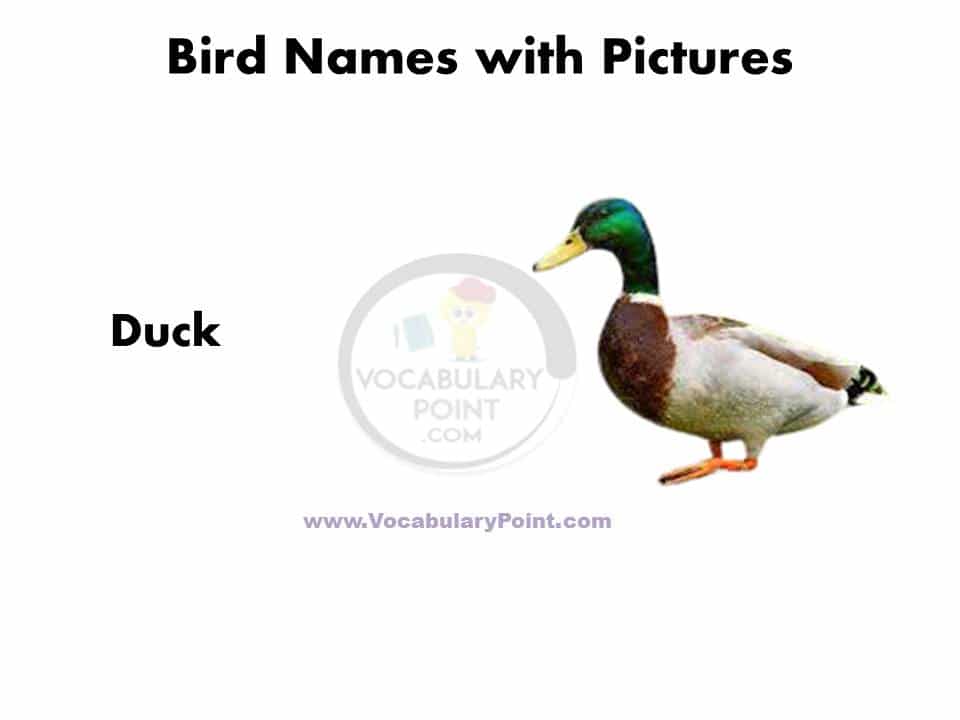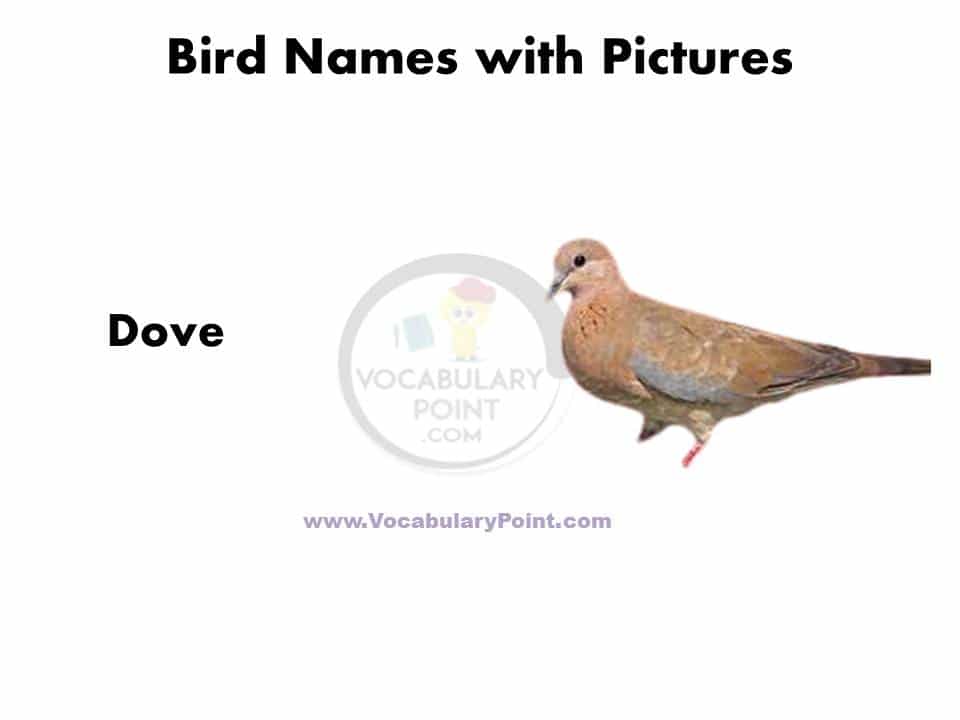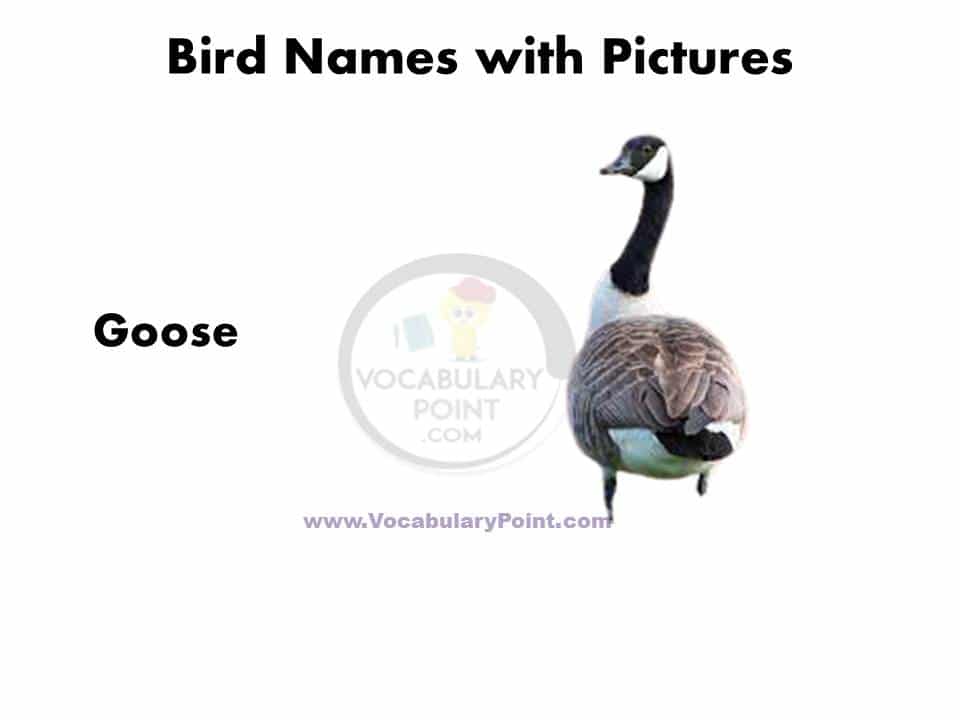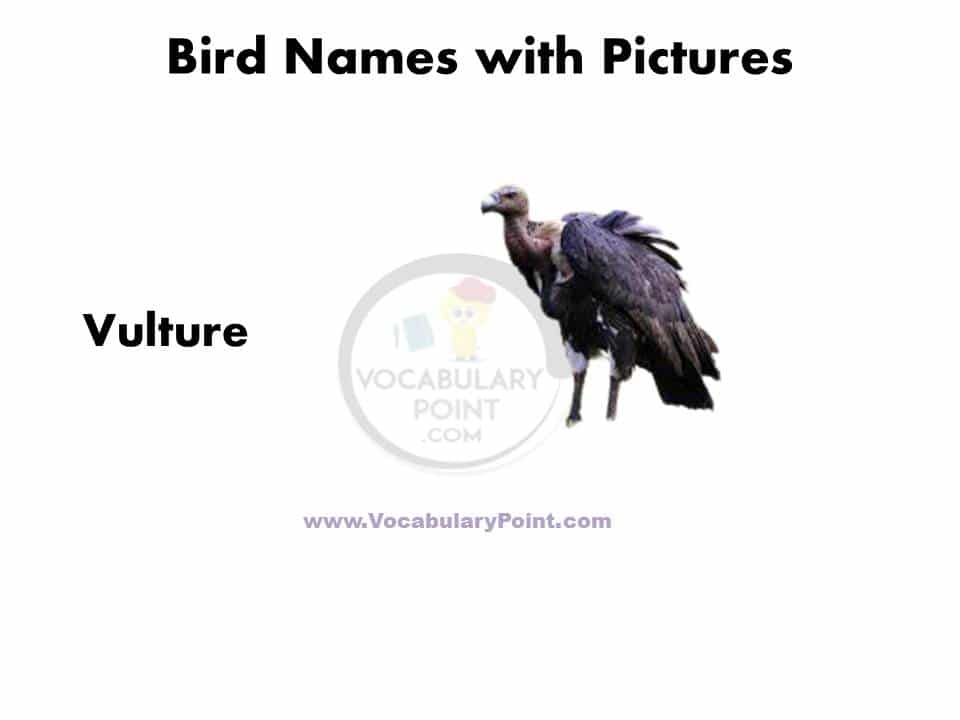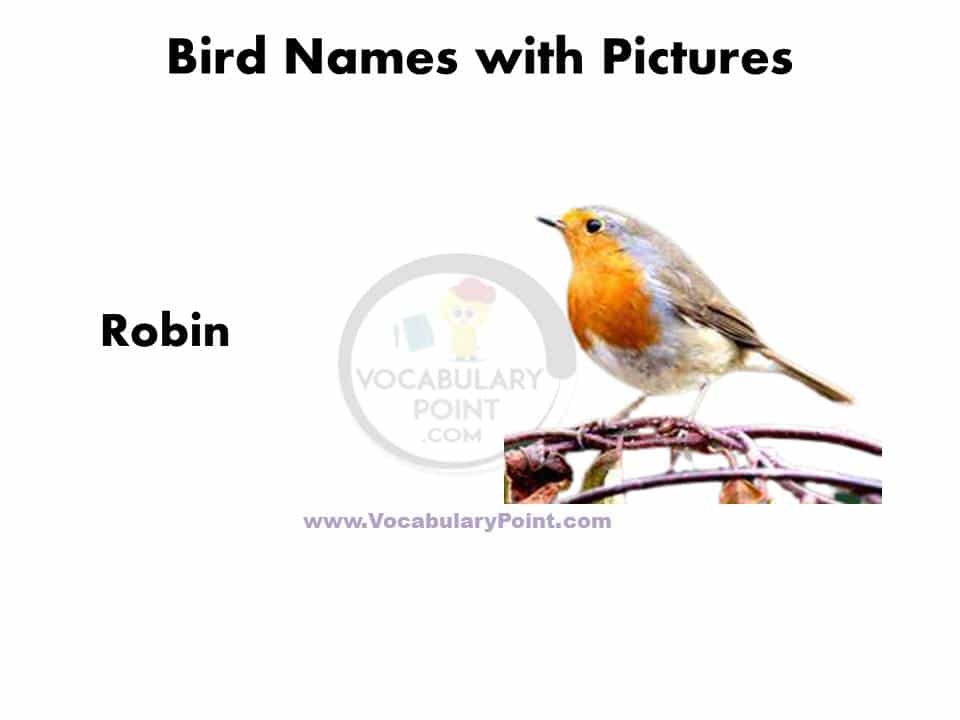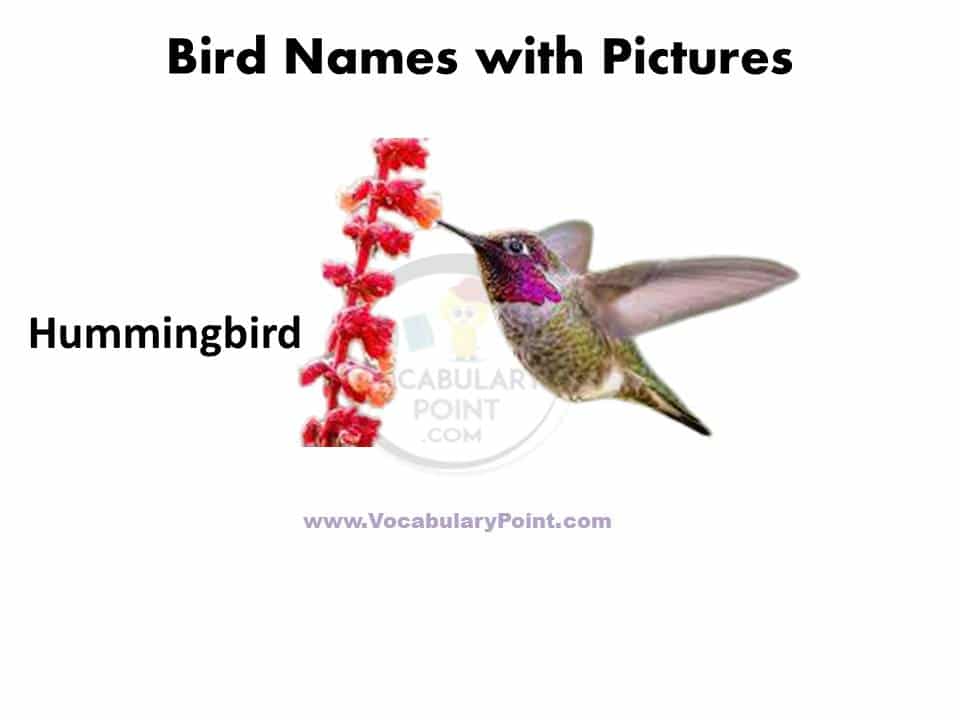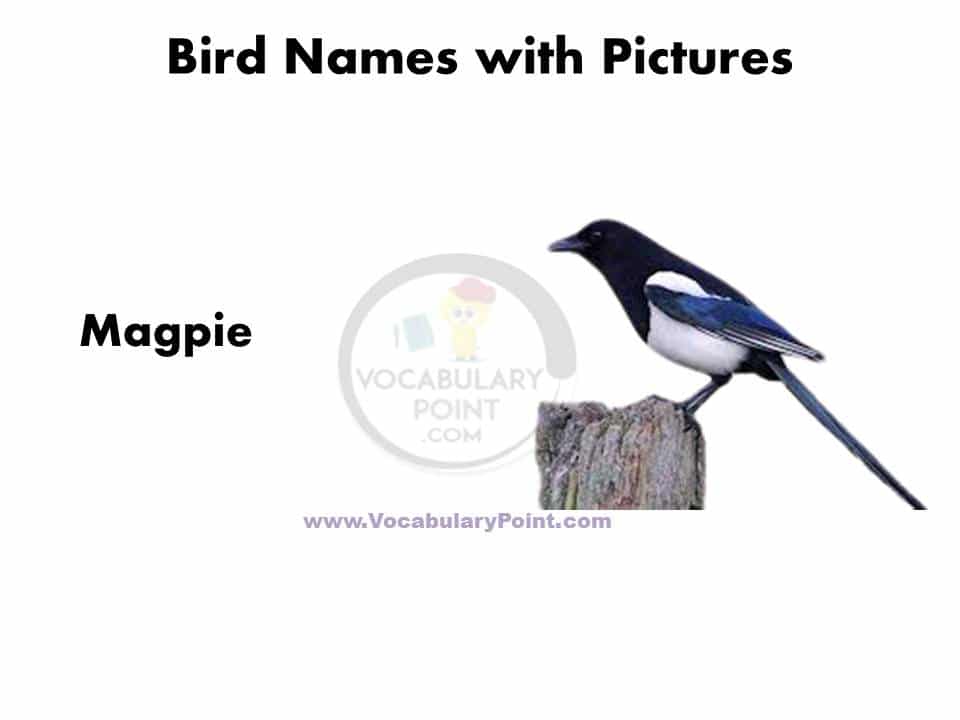 You can download List of Birds name in English with Pictures PDF