Kitchen Vocabulary Words With Pictures. Kitchen vocabulary words can be daunting and difficult to remember. But having a few essential kitchen vocabulary words and pictures at your disposal can make it easier to learn the language of cooking. Here are some of the most important kitchen vocabulary words with pictures that will help you equip yourself with the knowledge necessary for all aspects of cooking.
Must Learn: Kitchen vocabulary with pictures
Some Examples Of Common Kitchen Utensils:
Spatula: A tool used for flipping or spreading food, such as pancakes or frosting.
Tongs: A utensil with two arms used for gripping and lifting food, such as grilled meats or pasta.
Whisk: A tool used for mixing ingredients together, such as eggs or batter.
Ladle: A long-handled spoon used for serving soup or stew.
Mixing bowl: A bowl used for mixing ingredients together, such as flour and sugar.
Measuring cups and spoons: Tools used for measuring precise amounts of ingredients, such as flour or baking powder.
Colander: A perforated bowl used for draining liquids from food, such as pasta or vegetables.
Grater: A tool used for shredding food into small pieces, such as cheese or carrots.
Cutting board: A flat surface used for cutting food, such as meat or vegetables.
Kitchen shears: Scissors used for cutting food, such as meat or herbs.
Can opener: A tool used for opening cans of food, such as beans or soup.
Potato masher: A tool used for mashing potatoes or other soft foods.
Rolling pin: A cylinder-shaped tool used for rolling out dough, such as for pie crust or cookies.
Peeler: A tool used for peeling the skin off fruits and vegetables, such as apples or carrots.
Strainer: A tool used for straining liquids, such as stock or tea leaves.
Kitchen Vocabulary Words With Pictures and Properties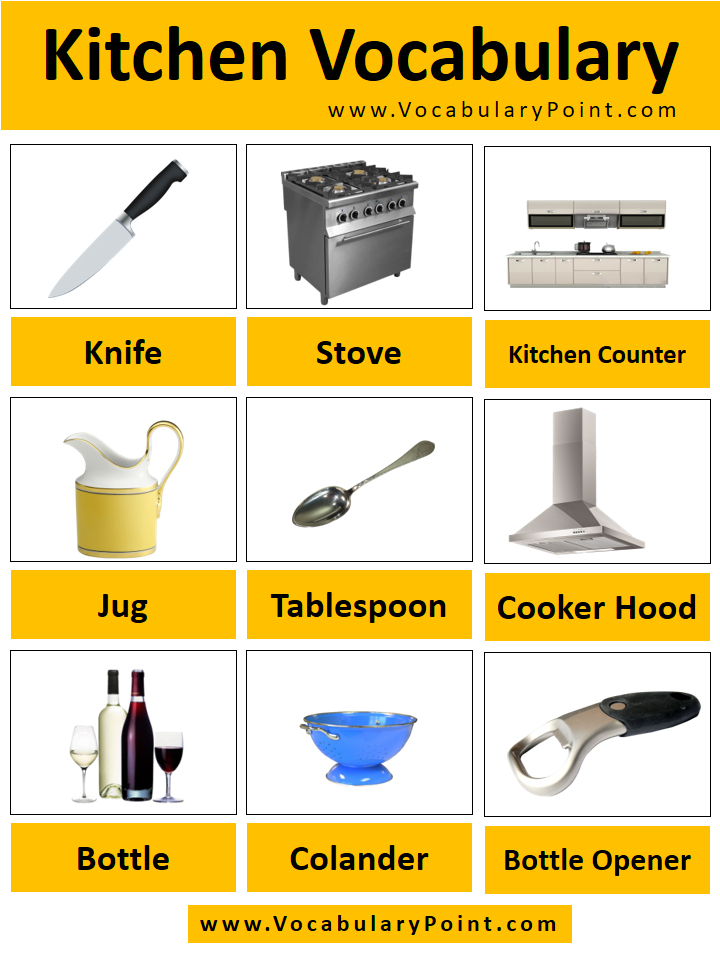 Stove
Stove is a kitchen appliance used to cook various types of food. Stoves come in a variety of shapes and sizes, depending on the type of cooking being done. A standard stove typically consists of four burners, an oven, and a broiler. Most stoves are powered by gas or electricity and require some type of fuel source to function.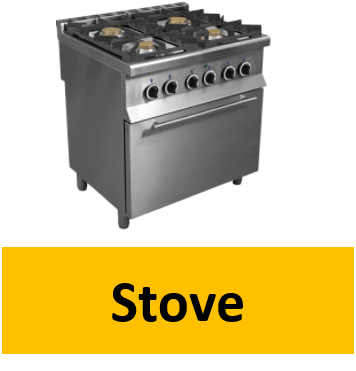 Bottle
Bottles are one of the most important inventions of human history. People have been using bottles for thousands of years to store liquids, medicines and other substances. They can be made from a variety of materials such as glass, metal and plastic; and come in a range of shapes and sizes.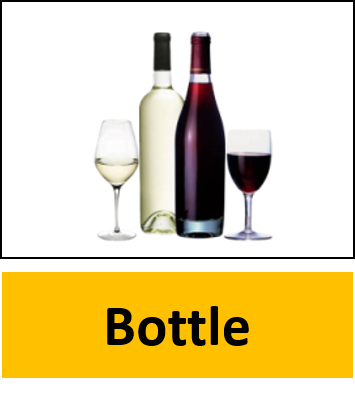 Bread is one of the staples of most diets, and a go_to for so many meals. The humble bread basket is an essential part of the dining experience whether it's in a restaurant or at home. Not only does it make eating more enjoyable, but it also adds a touch of class and style to any meal.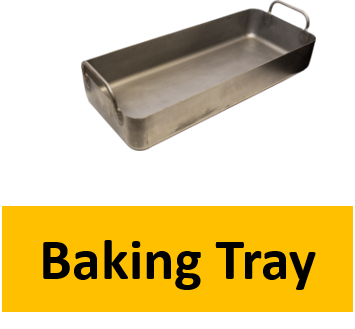 Bun Warmer
Bun warmers are a versatile and easy to use kitchen device that is perfect for any home chef. They provide a convenient way to heat up buns, rolls, or other bread products quickly while retaining the freshness of the product. Bun warmers offer an increase in efficiency when compared to traditional methods such as microwaving and oven heating.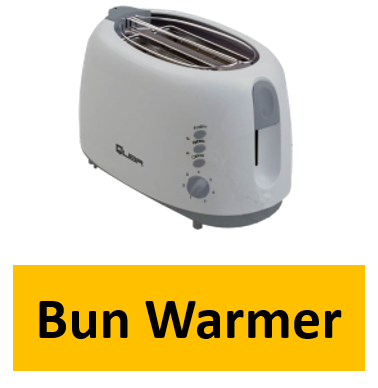 Glass
Glass is one of the oldest and most versatile materials used by humans. Not only is it a popular decorative item, but glass also has practical uses in many industries ranging from automotive to medical.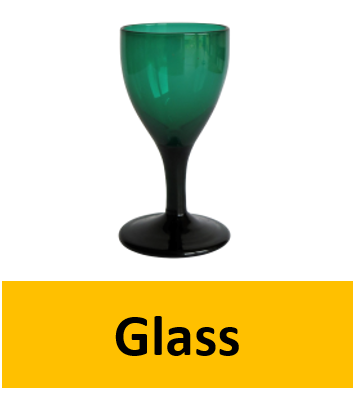 Kitchen Counter
The kitchen counter is one of the most important features in any home. It is the focal point for all cooking and food preparation. Not only does it provide a surface to work on, but it also helps define the kitchen's style and personality. Whether you are looking to remodel your entire kitchen or just replace your countertop, there are numerous options available that can give your kitchen a modern look and feel.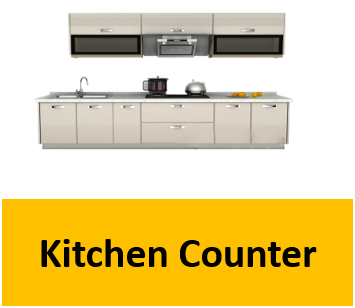 Cupboard
A cupboard is a storage space that can be found in kitchens, bathrooms, and bedrooms around the world. Not only is the cupboard a practical storage solution, but it also has an interesting history that dates back many centuries.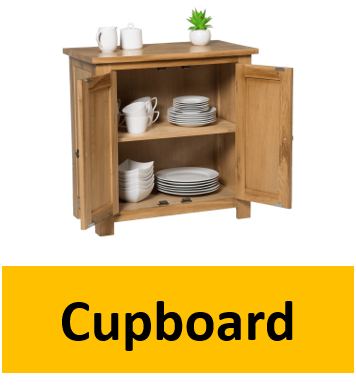 Cooker Hood
When it comes to kitchen appliances, a cooker hood is an essential piece of equipment for any home. Not only does it save you from the annoyance of having to endure smoky and odorous cooking fumes in your kitchen, but it also helps keep your family safe from the hazardous toxins that can be released by burning food particles.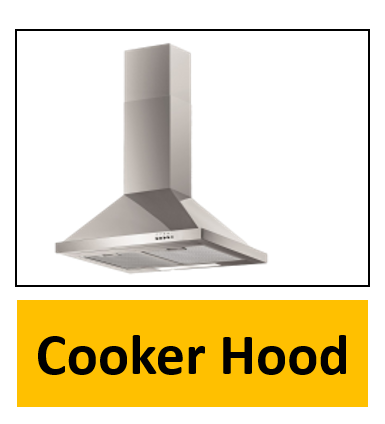 Drawer
Drawers can be a great asset to any home, storage space or office. They come in a variety of shapes and sizes with the option to customize them for your own particular needs. Whether you're looking for an extra storage solution for a home office, an alternative way of keeping things organised in the kitchen or just something to keep clutter out of sight; drawers are versatile pieces that can fit into almost any room and style.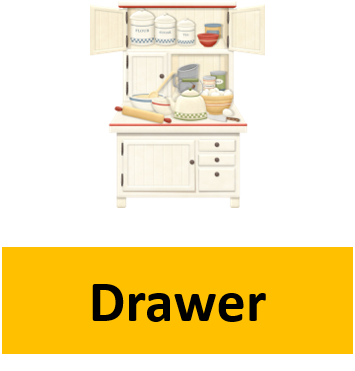 Tea Maker
Tea Maker is a revolutionary appliance that makes the perfect cup of tea every time. With its user_friendly design and simple controls, this device makes it easy to create your favorite tea blends with little effort. Tea Maker can brew both loose leaf and bagged teas in minutes, allowing you to enjoy a hot cup of tea whenever you want.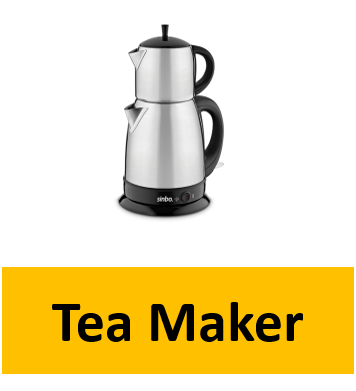 Jug
The classic jug has been used for centuries to store and transport liquids, from milk and cream to cider, beer and wine. A staple of the kitchen countertop or cupboard, jugs are also a common sight on dining tables around the world. Whether made from ceramic, glass or plastic, the jug is one of those everyday items that often go overlooked but play an important role in our lives.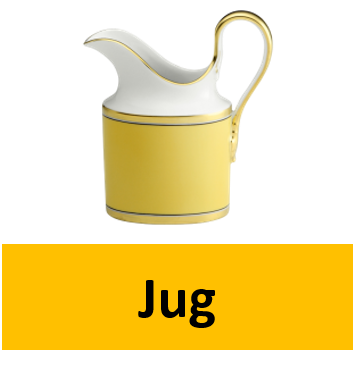 Bundt Pan
The Bundt Pan is an iconic baking pan that has been a staple in kitchens for decades. This classic pan got its start when cookware company Nordic Ware introduced it in 1950. While the original design was inspired by traditional European cake molds, the Bundt Pan has since become a symbol of American cooking and baking.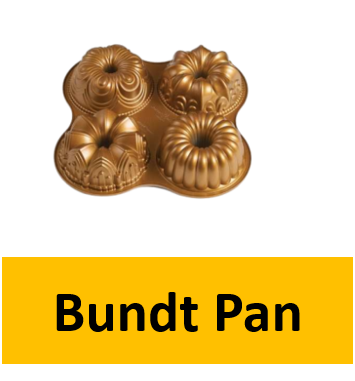 Colander
A colander is a kitchen tool used to strain, rinse and drain foods such as pasta, potatoes, grains, and vegetables. It can also be used to hold food while it is being rinsed with water or drained of its liquid content. The name "colander" comes from the Latin term "colare" which means "to strain". Colanders are typically made of metal or plastic but can also be found in ceramic and other materials.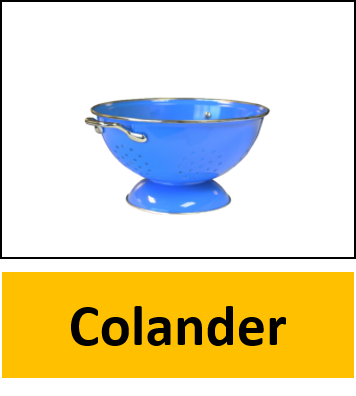 Microwave
The microwave has been a staple in households across the world for decades. Since its invention in 1947, the microwave oven has become an indispensable kitchen appliance, revolutionizing the way people cook and prepare food. It's fast, convenient and easy to use, making it a great choice for busy families and individuals.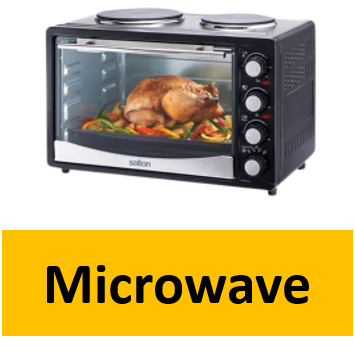 Pedal Bin
A pedal bin is a practical and stylish addition to every home or office. This efficient waste bin has a lid that opens with a simple foot pedal, making it easy to throw away rubbish without having to touch anything. Pedal bins are available in various sizes, styles and materials, so they can easily blend into any setting while providing an effective way of disposing of your waste.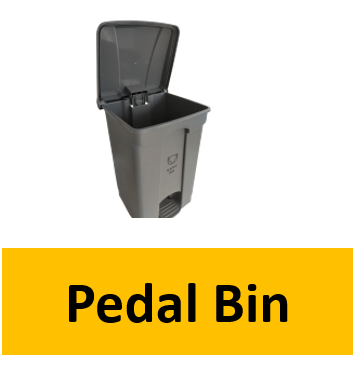 Baking Tray
Baking trays are an essential kitchen item for anyone who loves to bake. Whether it's making a batch of homemade chocolate chip cookies or baking a delicious apple pie, having the right baking tray is key to creating the perfect treat. A quality baking tray should have durable non_stick coating, so food doesn't stick and can be easily removed after cooking.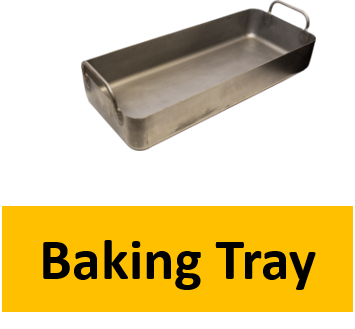 Fork
Forking is a term used for when a computer program or software splits into two separate programs. It often occurs in open_source projects, where members of the same project decide to part ways and create their own branch of the program. This allows them to continue working on the original project but in a different direction from the other contributors.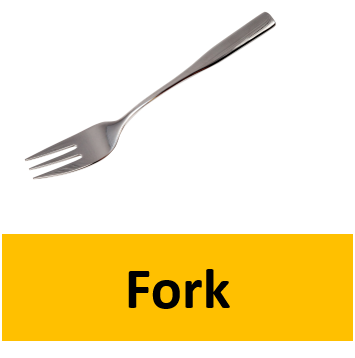 Kitchen Scale
A kitchen scale is an invaluable tool for any home chef, whether amateur or professional. It provides accuracy and precision in measuring ingredients for recipes, eliminating guesswork and ensuring consistent results every time. With modern kitchen scales offering features such as digital displays, USB connectivity, and multiple weighing units, these tools are more versatile than ever before.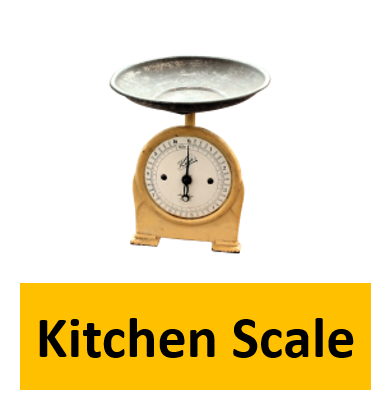 Sieve
The sieve is a kitchen tool used to separate solids from liquids. It can be made of metal, plastic, or other materials and often has a handle for easy use. The sieve has been used since ancient times as an effective way to strain food items like grains and legumes.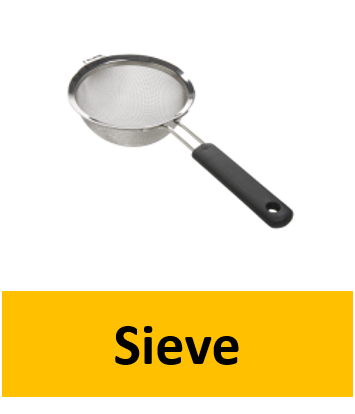 Dish Soap
Dish soap is a necessary staple in any household. It's the key ingredient for having clean and sparkling dishes, plus it can be used to tackle other household cleaning jobs like washing windows and scrubbing tile grout. As a dishwashing detergent, it helps remove dirt, debris and food particles from dishes, making sure that no germs are left behind that could contaminate food or cause sickness.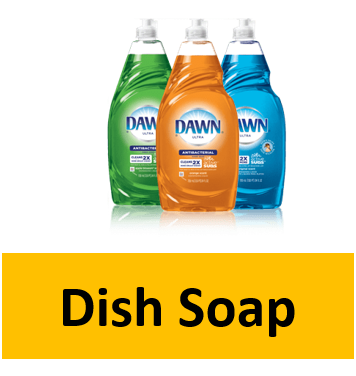 Kettle
The kettle has been used for centuries, and continues to be an essential kitchen item. It's been a timeless tool used for boiling water and making tea, coffee, and hot beverages. But the kettle has evolved over the years into so much more than just a standard appliance.
Teapot
A teapot is a vessel used for brewing and serving hot tea. It has been around for centuries, with its earliest designs seen in China during the Yuan Dynasty. The classic shape of a teapot features a curved spout and a lid on top, while some modern variations may also feature an insulated handle or knob to prevent heat transfer when pouring.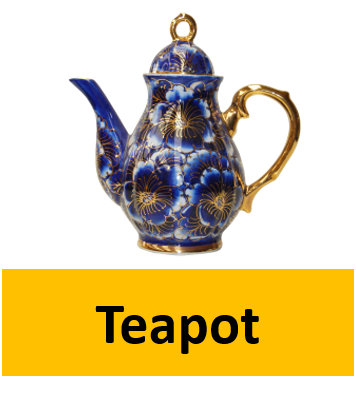 Bowl
Bowls are one of the oldest and most versatile pieces of kitchenware around. Whether they're used to mix ingredients together, serve food, or just display items in your home, bowls are an essential part of any kitchen.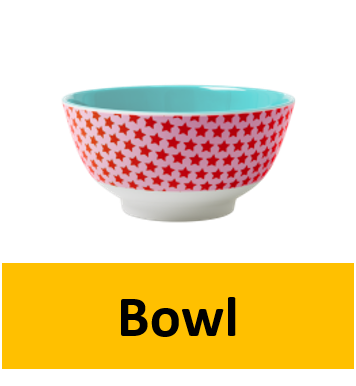 Dinner Set
If you are looking for the perfect dinner set to complete your dream kitchen, there is no better place to start than with a classic. A timeless design that will never go out of style, a dinner set adds more than just beauty and class to the interior of a room; it also increases the overall functioning of the space. With its intricate details and eye_catching designs, this essential item can help create an inviting atmosphere in any home.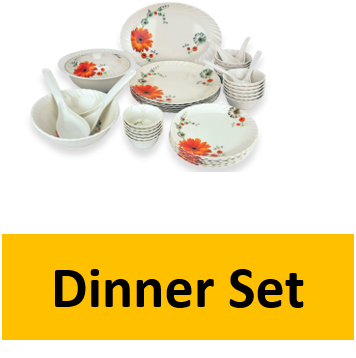 Mixer
Mixers are essential kitchen appliances that make food preparation easier and more efficient. A mixer is a kitchen appliance that uses rotating beaters to mix, whip, or knead food ingredients together. It can be used to prepare doughs for baking projects such as cakes and cookies, as well as emulsifying sauces and creams. Mixers come in electric or hand_held models with various speeds designed for specific tasks.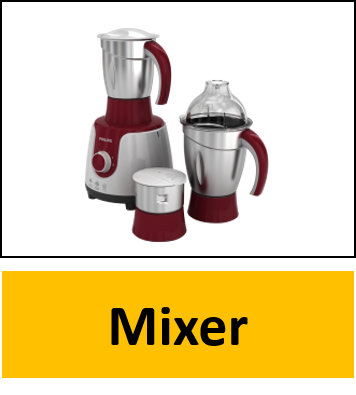 Spoon
Spoons are one of the most common and versatile kitchen utensils used in both home and professional kitchens. They come in a variety of sizes, shapes, and materials, making them suitable for a wide range of tasks. From stirring ingredients to scooping portions, spoons are essential tools that allow cooks to prepare delicious meals with ease.
Cutting Board
A cutting board is an essential item in any kitchen. It serves as a primary surface for preparing food from slicing, chopping, and dicing to deboning and carving. Cutting boards provide a much needed safe space for the food preparation process.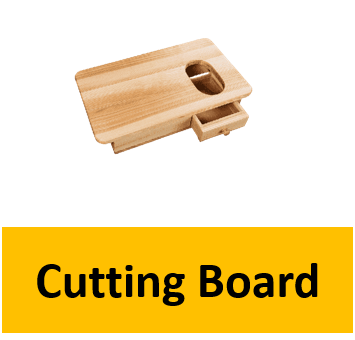 Juicer
A juicer is a must_have appliance for any health enthusiast. Whether you're looking for a way to get your daily servings of fruits and vegetables or want to try fresh juice recipes from the comfort of home, investing in a quality juicer will help you reach your goals.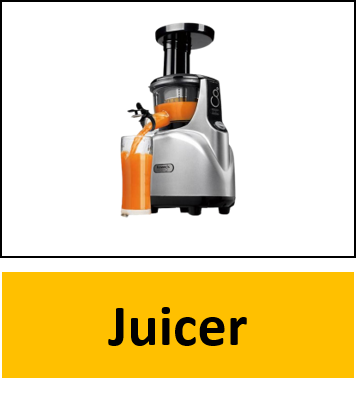 Pan
Pan is the ancient Greek god of the wild, shepherds and flocks, nature of mountain wilds, hunting and rustic music. He is also known as the god of fields, groves and wooded glens. He is believed to be a companion of the nymphs who inhabit forests and mountains.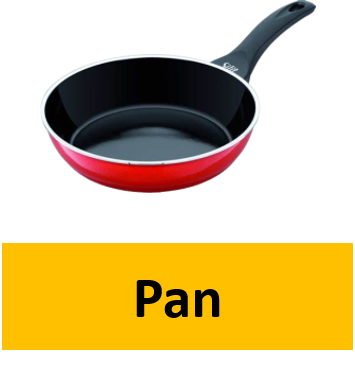 Refrigerator
The refrigerator is one of the most essential appliances in any home. It keeps food items fresh, cold and safe from bacteria. Refrigerators come in a variety of sizes, styles and materials to fit the needs of any hotop-of-the-liner you're looking for a top_of_the_line model or a more economical option, there is sure to be something that fits your budget and lifestyle.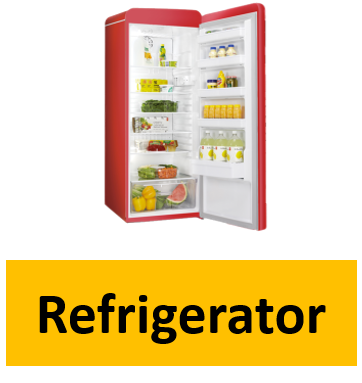 Teaspoon
A teaspoon is a staple in almost every kitchen around the world. An essential part of cooking and baking, it is one of the most widely used utensils and has an integral role in food preparation. The teaspoon's history goes back to the early 1700s when it was first invented by English silversmiths.
Whisk
Whisk is a versatile kitchen tool that can be used for a variety of culinary tasks. Whether you are whisking eggs, blending sauces or mixing batters, it's the ideal utensil to have in your kitchen. This multipurpose instrument has seen a surge in popularity as home cooks look for ways to make their cooking experience easier and more efficient.
Roll Pin
Roll pins are an essential component in many everyday objects. From bicycles to airplanes, roll pins play a major role in the functionality of a variety of items. As their name implies, roll pins are cylindrical metal rods that have been formed into circles and flattened at their ends. This type of pin is known for its superior strength, durability, and cost_effectiveness when compared to other fastening methods.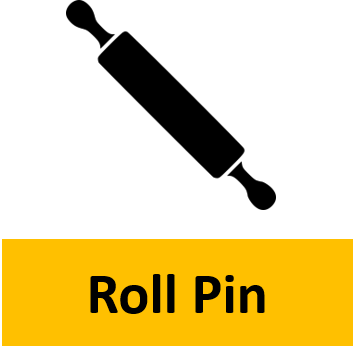 Butter Dish
A butter dish is a must_have kitchen essential for any household. Not only does it keep your butter fresh, but it also adds a touch of style and elegance to your kitchen décor. The perfect butter dish should be functional as well as beautiful.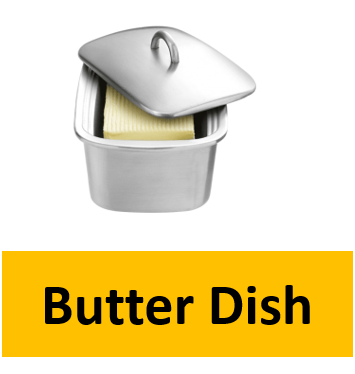 Knife Sharpener
When it comes to kitchen tools, the knife sharpener is one of the most essential items in any home. Choosing the right sharpener can make a world of difference when it comes to chopping, slicing and dicing. Taking the time to understand what type of sharpener you need for your knives is key for getting maximum performance out of them.Knife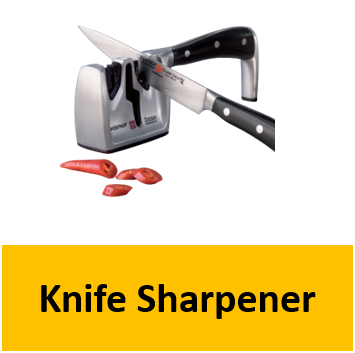 Tablespoon
Tablespoon is a revolutionary new kitchen tool that will make meal prep easier and more enjoyable. This innovative, all_in_one device simplifies the way we cook with features such as an adjustable measuring spoon and built in timer. With Tablespoon, you can measure ingredients accurately, quickly prepare meals and keep track of cooking times for an overall smoother cooking experience.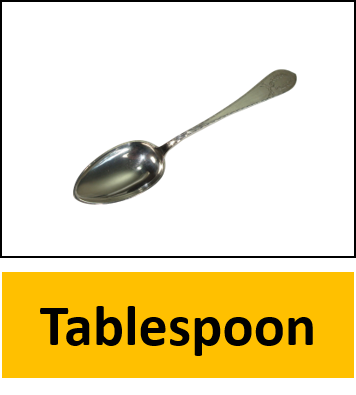 Bottle Opener
Bottle openers are one of the most important tools when it comes to enjoying a cold beverage. Not only do they make it easier to open bottles, but they also add a bit of flair and style to the task. Bottle openers come in all kinds of shapes, sizes and styles, making them great accessories for any kitchen or bar area.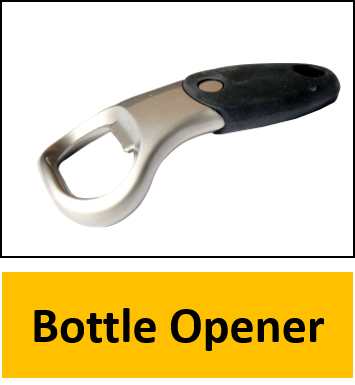 Broom
Brooms are one of the most essential cleaning tools in households around the world. They have been used for centuries to sweep away dirt, dust, and debris. While the traditional broom may not look like much, it is a surprisingly versatile tool with many uses.
Mug
Mug is a beverage container that is widely used for drinking hot beverages like coffee, tea and cocoa. It has become an essential item in homes, offices and commercial establishments. The mug has seen many interesting transformations over the years and continues to be popular.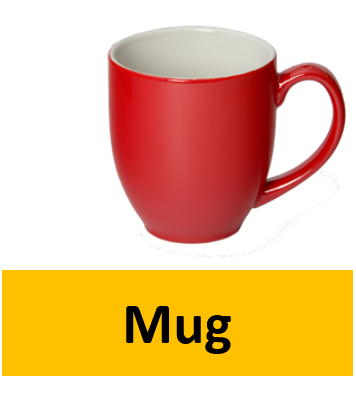 Dinner Table
The dinner table is a time_honored tradition in many cultures, providing a place for families to come together and share in conversation, laughter and home cooked meals. As the day winds down, the dinner table gives family members the chance to catch up on each other's lives while enjoying food that has been lovingly prepared.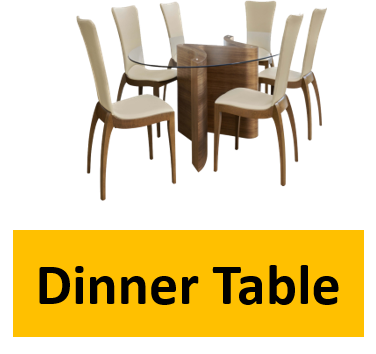 Grill
Grilling is a popular and delicious way to cook up your favorite meats, vegetables, and more. It's the perfect way to enjoy the warm weather outdoors without having to worry about heating up your kitchen or dealing with smoke in your home. Whether you're a novice griller or an experienced pro, there's something for everyone when it comes to grilling.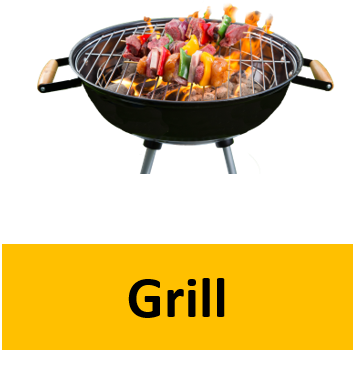 Cup
Cup is more than just a vessel for drinking. It has been an integral part of our culture, both historically and today.
For centuries, cups have held symbolic meanings across many different cultures — from the ancient Greeks to the Chinese dynasties. They are often used during special rituals and ceremonies, as they represent purity and abundance.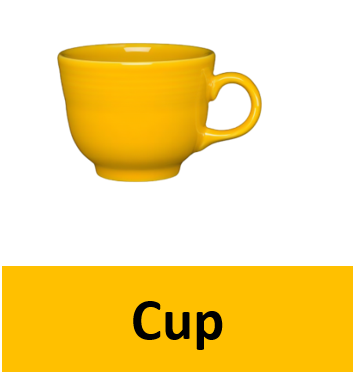 Plates
Plates are more than just practical dinnerware. They come in various shapes, sizes and colors, making them an essential aesthetic addition to any kitchen or dining area. What's more, plates are versatile pieces that open up a world of possibilities for creative table settings – from traditional porcelain plates to modern design_led platters.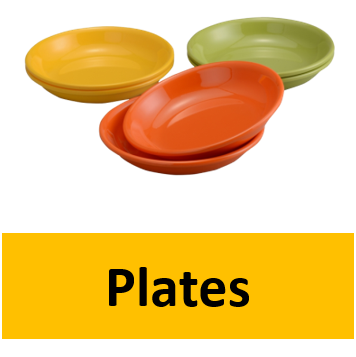 Apron
Aprons are a versatile and fashionable accessory that can complete any outfit. Not only do they add style, but they also serve a practical purpose. Whether you're cooking in the kitchen or cleaning the house, aprons provide protection for your clothes from spills and stains.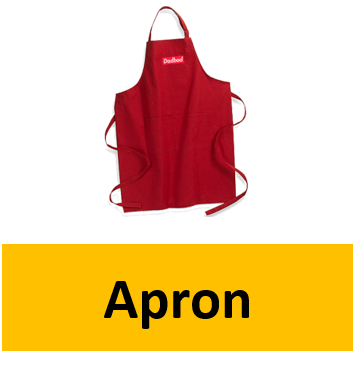 Must read : Winter Vocabulary words with pictures
Kitchen Vocabulary Words A to Z With Examples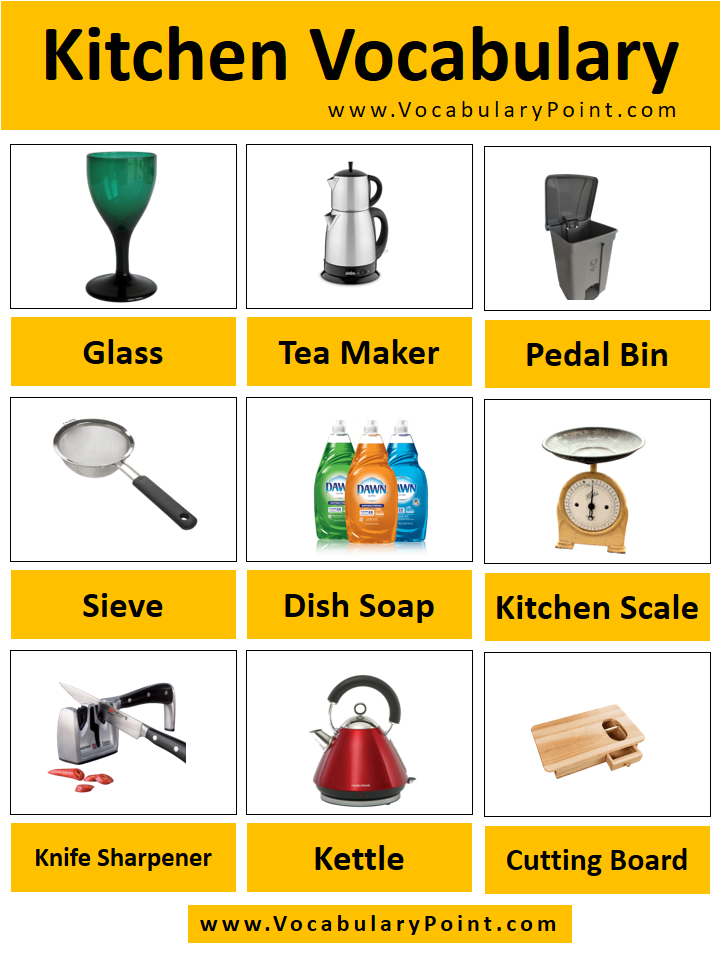 Apron: A protective garment worn over clothes to keep them clean while cooking.
Example: Don't forget to put on your apron before you start cooking.
Blender: A kitchen appliance used for blending ingredients.
Example: I'm going to use the blender to make a smoothie.
Colander: A perforated bowl used for draining liquids from food.
Example: Can you hand me the colander so I can drain the pasta?
Dishwasher: An appliance used for cleaning dishes.
Example: I don't feel like washing dishes tonight, so I'll just put them in the dishwasher.
­­
Electric kettle: A kettle that heats water using electricity.
Example: I'm going to boil some water in the electric kettle for tea.
Freezer: An appliance used for freezing and storing food.
Example: I'm going to put the leftover lasagna in the freezer for later.
Grater: A tool used for shredding food into small pieces.
Example: I need to grate some cheese for this recipe.
Hand mixer: An electric mixer held by hand.
Example: I'm going to use the hand mixer to make some whipped cream.
Ice cream maker: A machine used for making ice cream.
Example: We're going to make homemade ice cream with the ice cream maker.
Juicer: A device used for extracting juice from fruits and vegetables.
Example: I'm going to make some fresh orange juice with the juicer.
Knife: A sharp tool used for cutting food.
Example: Be careful with that knife, it's very sharp.
Ladle: A long handled spoon used for serving soup or stew.
Example: Can you pass me the ladle so I can serve the soup?
Microwave: An appliance used for heating or cooking food quickly.
Example: I'm going to microwave some popcorn for a snack.
Nutcracker: A tool used for cracking nuts.
Example: I need to use the nutcracker to crack these walnuts.
Oven: An appliance used for baking or roasting food.
Example: I'm going to bake a cake in the oven.
Pots and pans: Cookware used for cooking food on the stovetop.
Example: I'm going to cook some pasta in this pot and sauté some vegetables in this pan.
Quiche dish: A dish used for baking quiche.
Example: I'm going to use the quiche dish to bake a spinach and mushroom quiche.
Rolling pin: A cylinder_shaped tool used for rolling out dough.
Example: I need to use the rolling pin to make pie crust.
Spatula: A tool used for flipping or spreading food.
Example: I'm going to use the spatula to flip these pancakes.
Toaster: An appliance used for toasting bread.
Example: I'm going to make some toast in the toaster.
Utensil holder: A container used for storing kitchen utensils.
Example: I'm going to put the utensils in the utensil holder.
Vegetable peeler: A tool used for peeling the skin off vegetables.
Example: I'm going to use the vegetable peeler to peel the carrots.
W _ Whisk: A tool used for mixing ingredients together.
Example: I'm going to use the whisk to beat the eggs.
X _ Shaped cutting board: A cutting board shaped like an X.
Example: I'm going to use the X_shaped cutting board to cut the vegetables
Y _ Yeast: A type of fungus used in baking to make dough rise.
Example: I need to add some yeast to this bread dough.
Z _ Zester: A tool used for removing the zest (outer layer) of citrus fruit.
Example: I'm going to use the zester to grate some lemon zest for this recipe.