List of strong adverbs in English PDF! These strong Adverbs are used in professional and business proposals. These power words also used in daily conversations.
What are strong Adverbs?
Strong adverbs are those adverbs that add power to your writing. Either you are writing an email or making your resume. This list of strong adverbs will power up your writing. Strong Adverbs add some extra power to your resume and email.
List of strong adverbs
Supportively
Competently
Intelligently
Patiently
Practically
Meticulously
Analytically
Competitively
Confidently
Precisely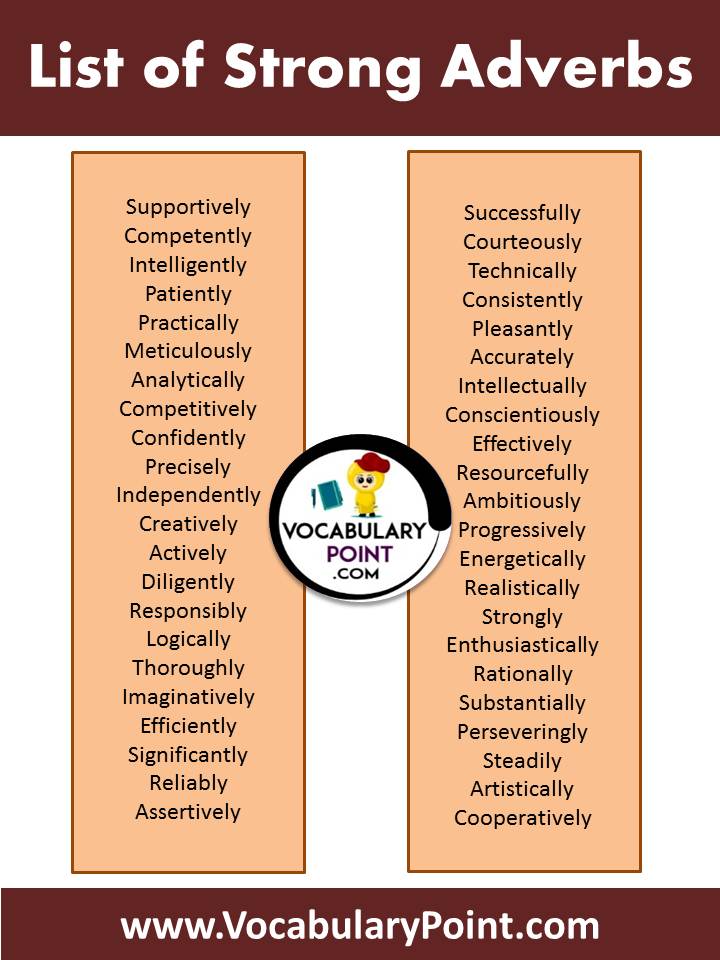 Strong adverbs list
Independently
Creatively
Actively
Diligently
Responsibly
Logically
Thoroughly
Imaginatively
Efficiently
Significantly
Reliably
Assertively
Successfully
Courteously
Technically
strong adverbs pdf
Consistently
Pleasantly
Accurately
Intellectually
Conscientiously
Effectively
Resourcefully
Ambitiously
Progressively
Energetically
Realistically
Strongly
Enthusiastically
Rationally
Substantially
Examples of strong adverbs
Perseveringly
Steadily
Artistically
Cooperatively
You can Download List of Strong Adverbs