With its vast tropical rainforests and diverse ecosystems, Brazil is a treasure trove of unique and exotic fruits. This South American country boasts an extensive list of fruits that are not only delicious but also packed with nutritional benefits. Whether you're a fruit enthusiast or simply curious about the wonders nature has to offer, join us on a mouthwatering journey as we explore some of Brazil's most fascinating fruits.
List Of Brazilian Fruits
Sweetsop
Cubiu
Araticum
Cagaita
Guanandi
Tamarindo
Jabuticaba
Pitahaya (Dragon Fruit)
Macauba
Acerola
Guaperu
Sapodilla
Carambola (Starfruit)
Sapoti
Canistel
Cupuaçu
Pupunheira
Biribá
Pitanga
Uxi
Jambo
Cambuci
Pequi
Quiuí
Romã
Guava
Umbu
Jucara
Ingá
Goyava
Murici
Murta
Camu Camu
Rambutan
Banana
Xixá
Camapu
Kiwi
Maracujá
Oiti
Tamarind
Abiu
Bacaba
Papaya
Mama-cadela
Araça
Uvaia
Yerba-mate
Kiwifruit
Imbu
Jatobá
Araça-boi
Embaúba
Açaí
Cacao
Pineapple
Aracuja-manga
Laranja
Maracuja (Passion Fruit)
Graviola
Soursop
Biriba
Jaca
Mangaba
Pupunha (Peach Palm)
Noni
Cajá
Must Read: Iron Rich Fruits And Vegetables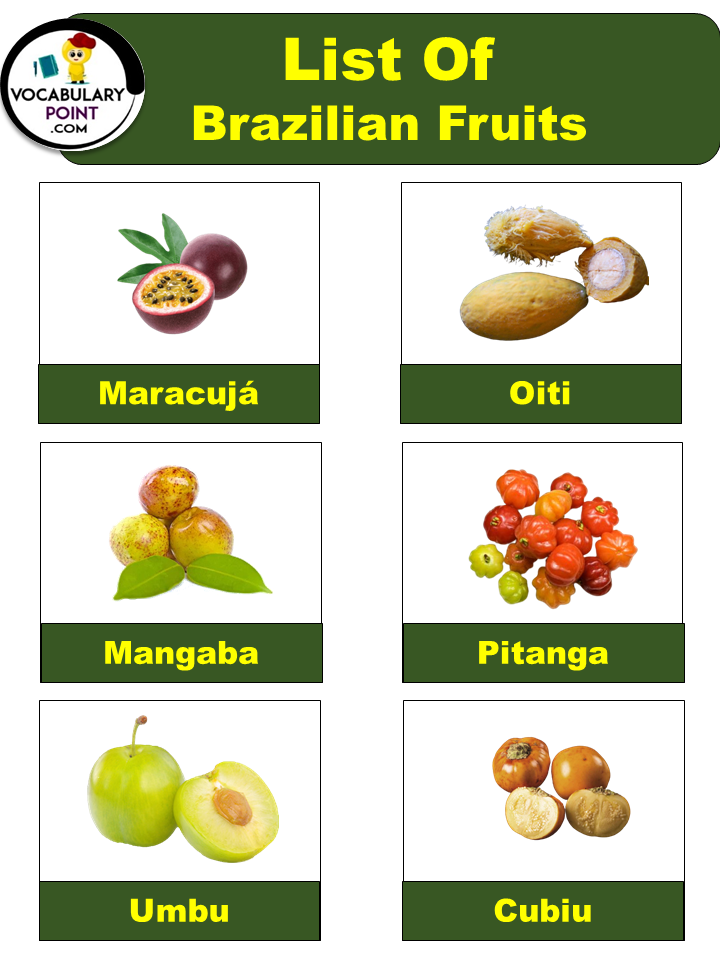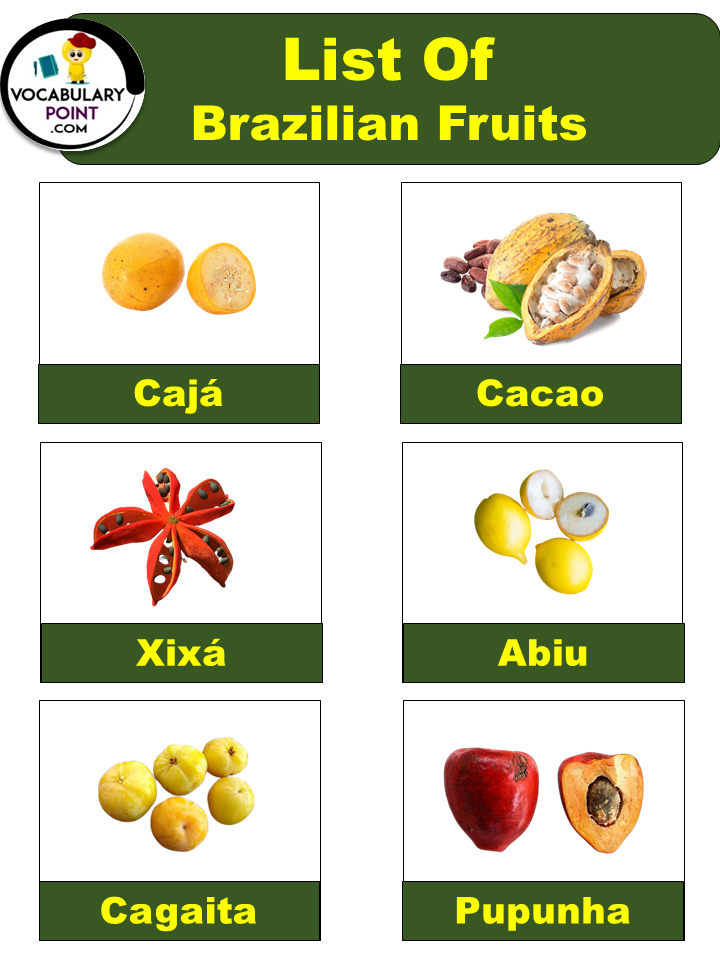 List Of Brazilian Fruits With Their Benefits
Cajá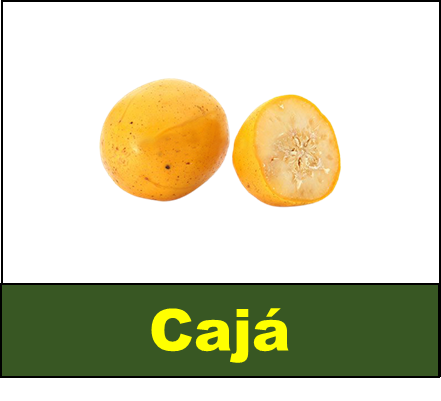 Cajá is a rich source of vitamin C, which strengthens the immune system, supports collagen production for healthy skin, and acts as a potent antioxidant to protect cells from damage.
Cacao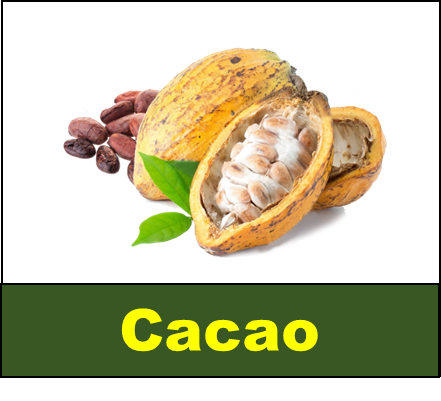 Cacao is loaded with powerful antioxidants, including flavonoids and polyphenols, which help combat oxidative stress, reduce inflammation, and protect cells from damage, potentially lowering the risk of chronic diseases.
Xixá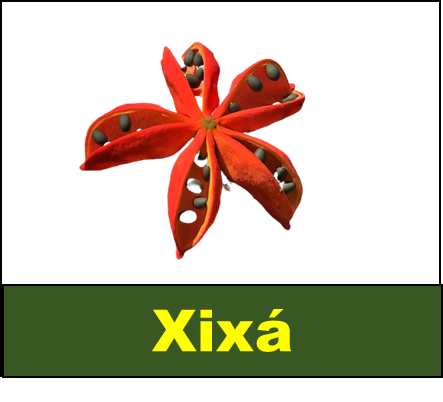 Xixá has been shown to boost cognitive function, leading to improved mental clarity and focus. It helps individuals think more clearly and make better decisions.
Abiu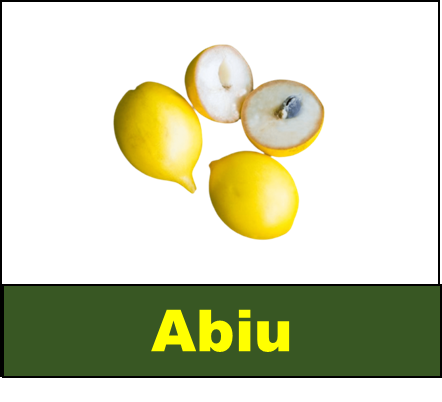 Abiu is packed with antioxidants that help protect your cells from oxidative stress and damage. These antioxidants play a crucial role in maintaining overall health and preventing various chronic diseases.
Cagaita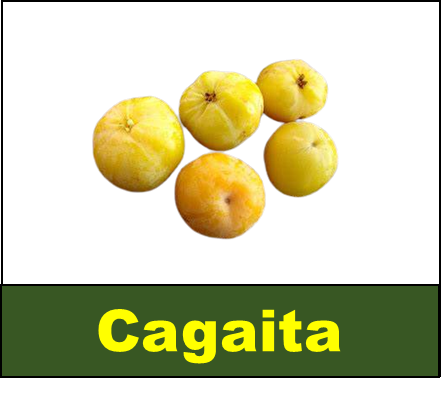 Cagaita is abundant in antioxidants, which combat harmful free radicals in the body. These antioxidants help protect cells from damage and may lower the risk of chronic diseases.
Pupunha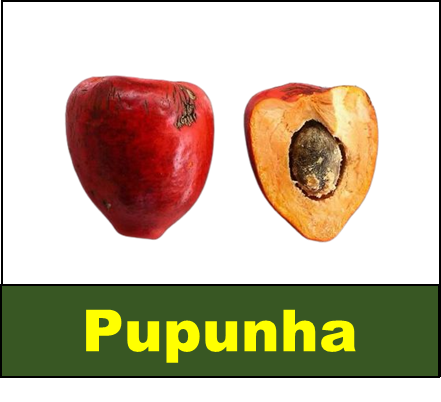 Pupunha is rich in monounsaturated fats, which can help lower bad cholesterol levels in the blood. Consuming Pupunha as part of a balanced diet may reduce the risk of heart disease.
Maracujá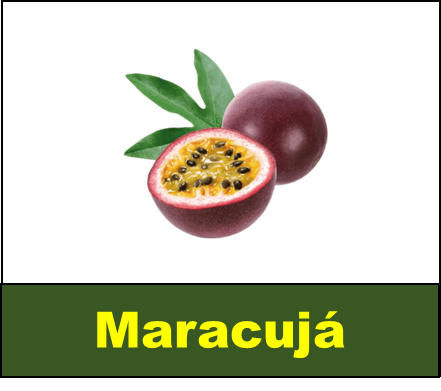 Maracujá is known for its calming properties, helping to reduce stress and anxiety. It contains compounds that promote relaxation and may improve sleep quality.
Oiti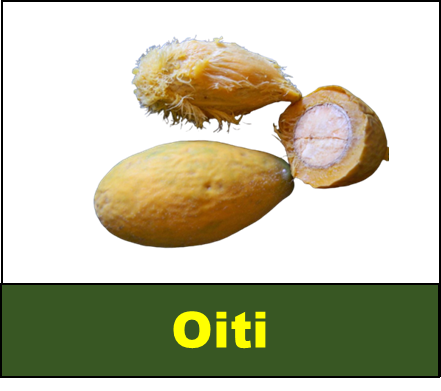 Oiti is rich in vitamins and minerals, such as vitamin C and zinc, that help bolster the immune system. Regular consumption can enhance the body's ability to defend against infections and illnesses.
Oiti contains nutrients like vitamin E and essential fatty acids that promote healthy skin. These components contribute to skin hydration, elasticity, and overall skin vitality.
Mangaba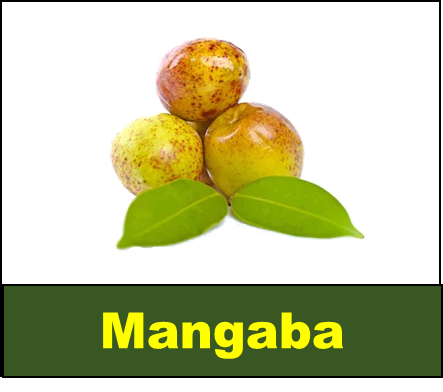 Mangaba is abundant in antioxidants that combat free radicals in the body, helping to protect cells and reduce the risk of chronic diseases.
Pitanga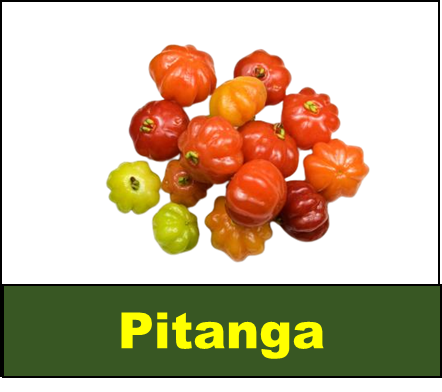 Pitanga is packed with antioxidants that help combat free radicals, protecting cells from oxidative damage and reducing the risk of chronic diseases.
Umbu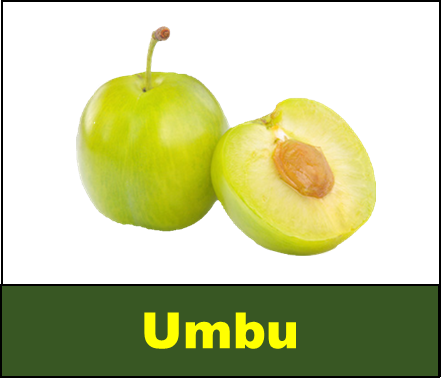 Umbu is a hydrating fruit with a high water content, making it an excellent choice for staying refreshed and quenching thirst, especially in hot climates.
Cubiu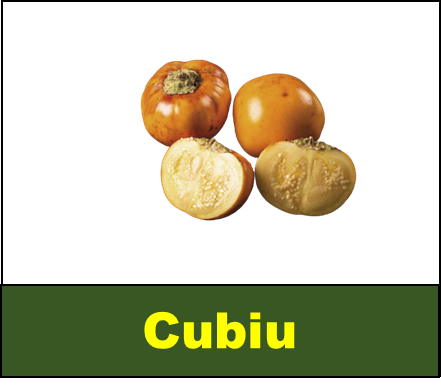 Cubiu is rich in immune-boosting nutrients such as vitamin C and zinc, which help strengthen the body's defenses against infections and illnesses.
Related: Fruits Name Start With A | List of Fruit Names
50 Dry Fruits Names in English
Green Fruits Names List With Pictures