Classroom vocabulary is important for students to know. There are many words that are used in the classroom that students may not be familiar with. By becoming familiar with this vocabulary, students will be better able to understand what is being taught in class. There are a few key vocabulary words that every student should know. These words include: lesson, assignment, teacher, student, and class.
Here are Most Important Classroom Vocabulary for Students:
Teacher – The person who teaches.
Student – A person in school.
Classroom – Where you learn.
Homework – Work done at home.
Book – For reading and learning.
Pencil – For writing and drawing.
Desk – Where you sit.
Test – To check knowledge.
Notebook – For taking notes.
Chalkboard/Whiteboard – For writing lessons.
Read more : Mathematic Symbols With Name
Classroom Vocabulary
Gum
Compass
Podium
Crayons
Pencil Sharpener
Locker
Notebooks
Colored Pencils
Calculator
Scissors
Syllabus
Pointer
Worksheet
Binder / Three-Ringed Binder
Dry Erase Boards
Notes
Dry Erase Marker / Expo Marker
Paint
Bulletin Board
Planner
Paperclip
White Board
Magnifying Glass
Paper Bin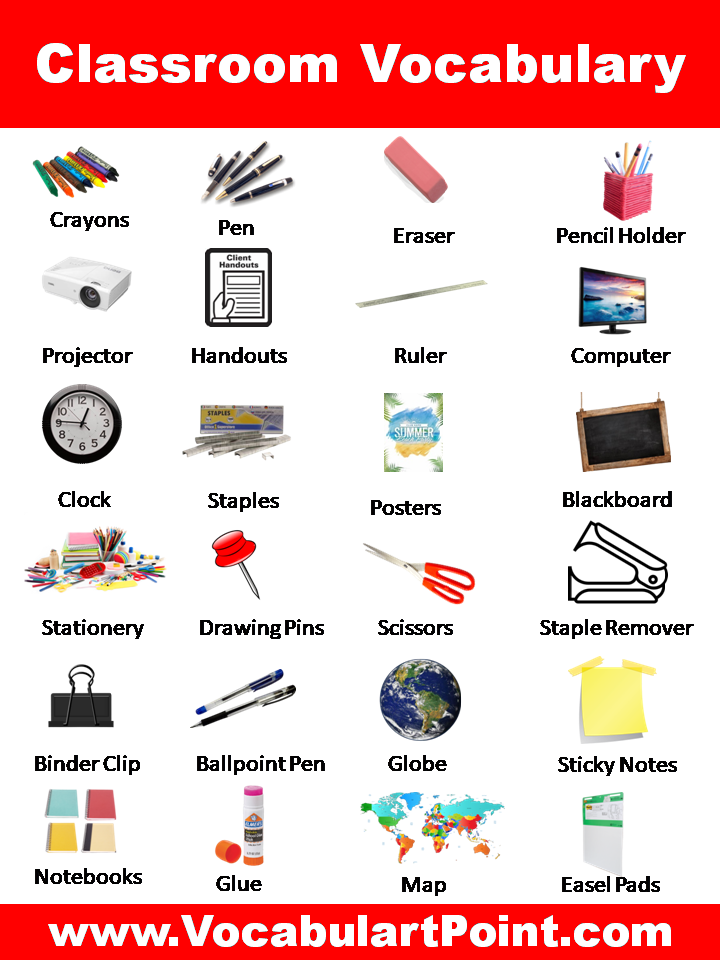 Stapler
Microphone
Chalk
Desk Organization
Novel
Lined Paper / Notebook Paper / Ruled Paper
Handouts
Binder Clip
Tape
Binder / Ring Binder
Staples
Hole Puncher
Pen
Backpack
Packet
Document Camera
Glue
Eraser
Projector
Manipulatives
Set Square
Stationery
Printer Paper
Index Card
Flash Drive
Ruler
Pen Holder / Pencil Holder
Lead
Blackboard
Computer
Classroom Objects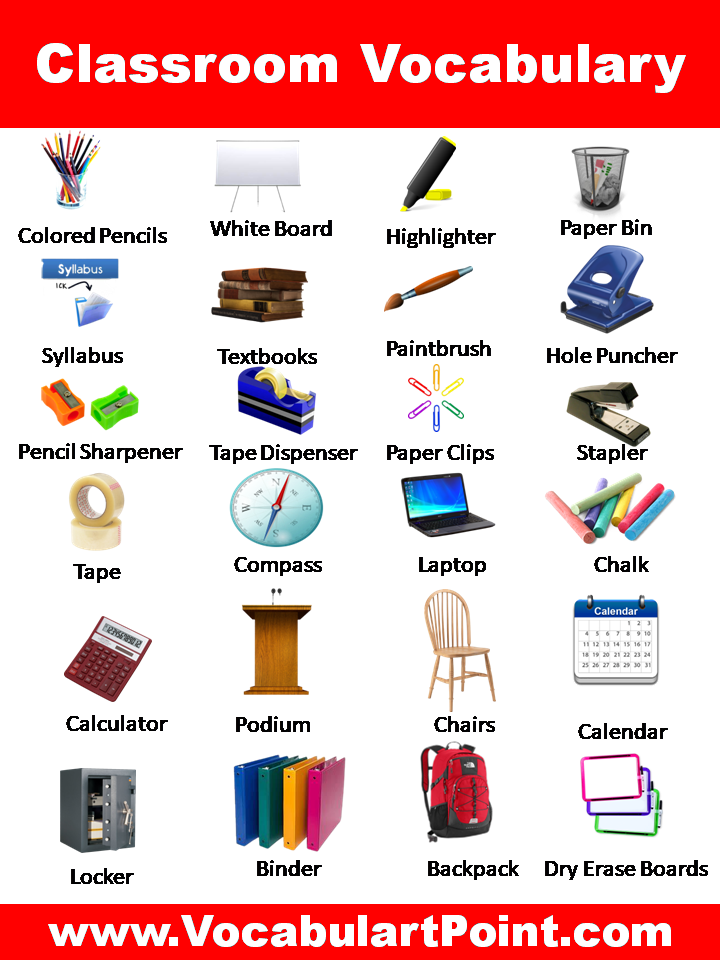 Globe
Staple Remover
Easel Pads
Storage
Sticky Notes
Highlighter
Paintbrush
Chairs
Pencils
Specialty Markers
Construction Paper
Tape Dispenser
Area Rugs
Flash Cards
Laptop
Posters
Clips / Paper Clips
Pins / Drawing Pins
Ballpoint Pen
Calendar
Book
Classroom Objects Vocabulary
Paper
Map
School Bell
Bookshelf / Bookcase
Textbooks
Graffiti
Pencil Case
Glue Stick
Clock
Desk
Clipboard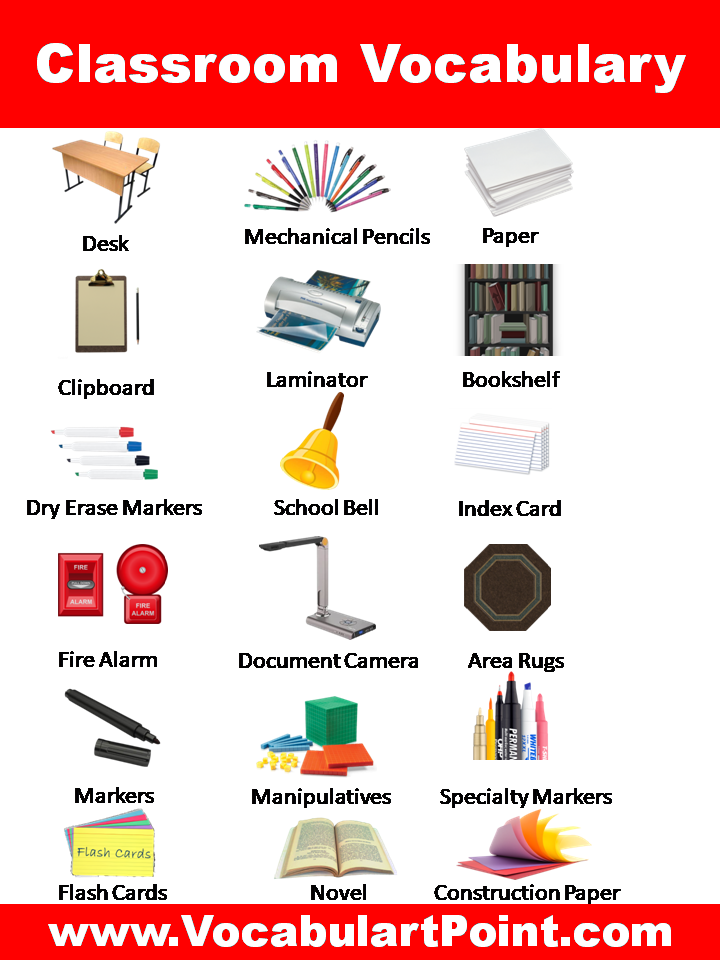 Cubbyhole / Cubby
Dry Erase Markers
Pencil
Classroom Decorations
Slideshow
Fire Alarm
Stencil
Mechanical Pencils
Laminator
Markers
Chalkboard