5 Examples of Past Perfect Continuous Tense. The past perfect continuous tense is used to describe an event that happened in the past and continued up until another event in the past. It is often used to describe a cause and effect relationship.
For example, "I was studying for my test because I wanted to get a good grade." In this sentence, the word "because" is used to show that the studying (the cause) led to the good grade (the effect).
Must Read: 5 Examples of Past Perfect Tense
5 Examples of Past Perfect Continuous Tense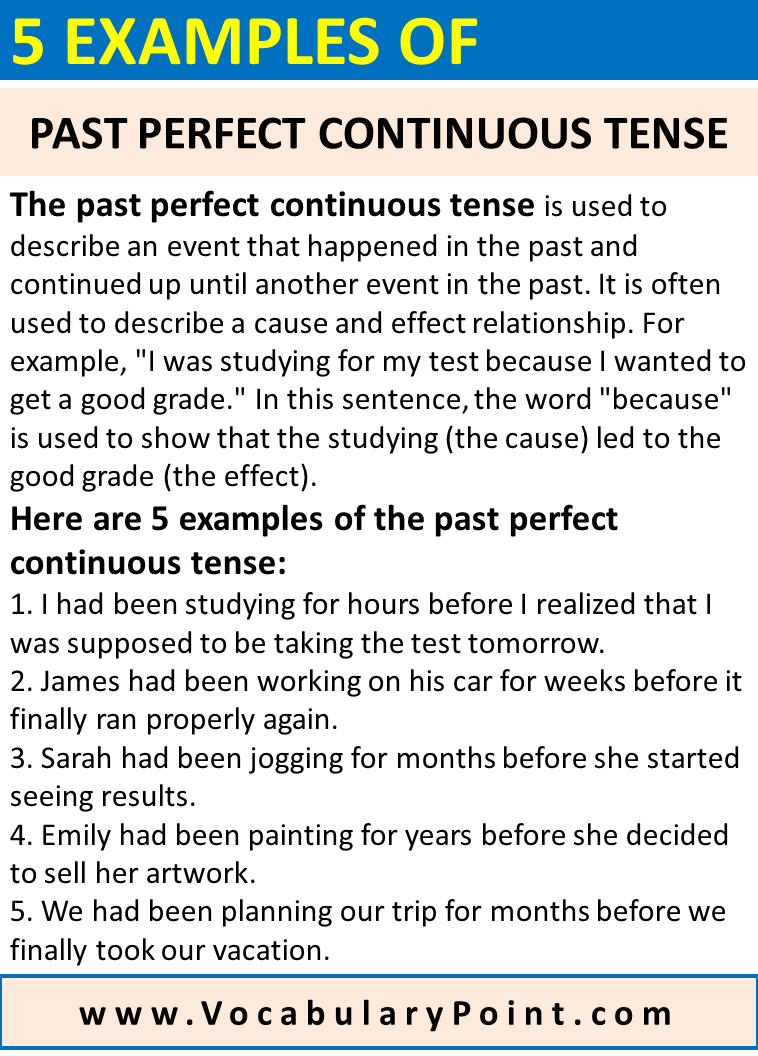 I had been studying for hours before I realized that I was supposed to be taking the test tomorrow.
James had been working on his car for weeks before it finally ran properly again.
Sarah had been jogging for months before she started seeing results.
Emily had been painting for years before she decided to sell her artwork.
We had been planning our trip for months before we finally took our vacation.