Plant Names With Pictures. Plant names can sometimes be quite tricky to remember and they are often difficult to differentiate between. However, with the help of pictures, it can make it easier to understand which plant is which. Whether you are an experienced gardener or a beginner trying to identify different plants, having visual representations can help immensely!
Must Learn: Flower names with pictures
Definition of Plant?
Plant: "Living photosynthetic multicellular organism."
Plants are living organisms belonging to the kingdom Plantae, which includes a wide variety of organisms that are characterized by their ability to produce their own food through photosynthesis.
They are typically multicellular and have cell walls made of cellulose, and they vary widely in size and complexity, from simple single-celled algae to giant trees.
Plants play a crucial role in the Earth's ecosystem, as they are responsible for producing the oxygen we breathe and providing the basis of the food chain for most organisms.
They are also important sources of medicine, fuel, and other materials for human use.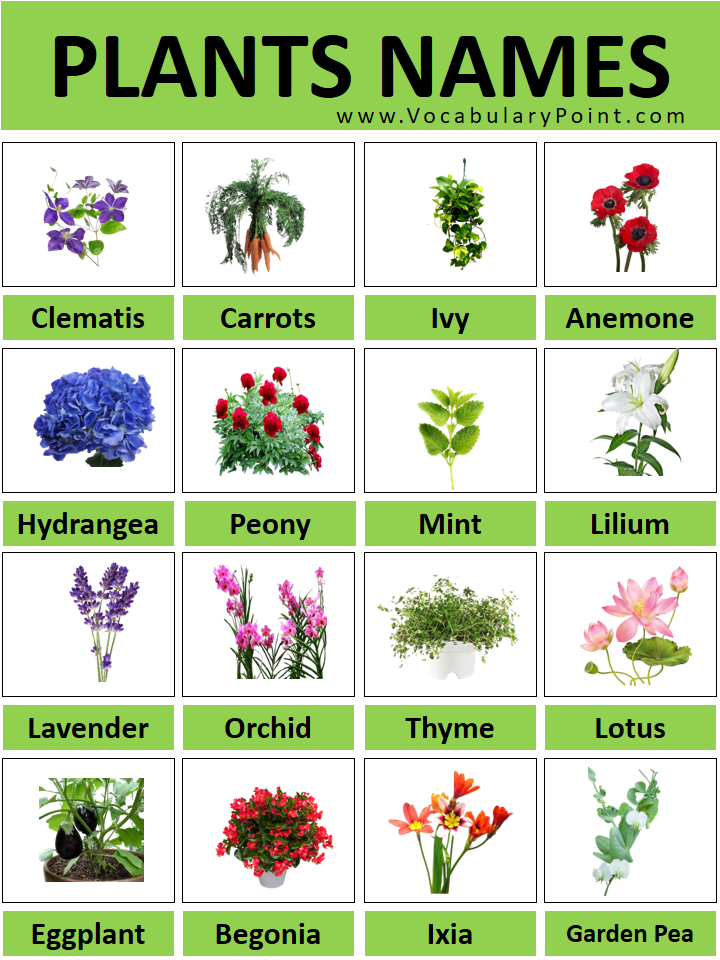 List Of Plant Names
Rose _ The rose is a popular flower that comes in a variety of colors, including red, pink, yellow, and white.
Sunflower _ Sunflowers are large, sunny flowers that are often used as a source of food and oil.
Tulip _ Tulips are a type of flowering plant that is known for their bright, showy blooms and cup_like petals.
Orchid _ Orchids are exotic, beautiful flowers that are prized for their intricate patterns and fragrant blooms.
Lavender _ Lavender is a fragrant herb that is often used in perfumes, soaps, and other personal care products.
Cactus _ Cacti are a type of succulent plant that is adapted to survive in hot, dry climates.
Aloe Vera _ Aloe Vera is a succulent plant that is widely used for its healing properties and as a natural remedy for skin conditions.
Iris _ Irises are tall, elegant flowers that are known for their brightly colored petals and distinctive shape.
Lily _ Lilies are a type of flowering plant that is prized for their delicate, fragrant blooms and elegant beauty.
Fern _ Ferns are a type of plant that is known for their lush, green foliage and air_purifying properties.
Each of these plants has its own unique qualities and benefits, and can be used in a variety of ways in different settings. Whether you are looking for a fragrant herb, a colorful flower, or a lush, green plant, there is sure to be a plant that fits your needs and preferences.
Plant Names With Pictures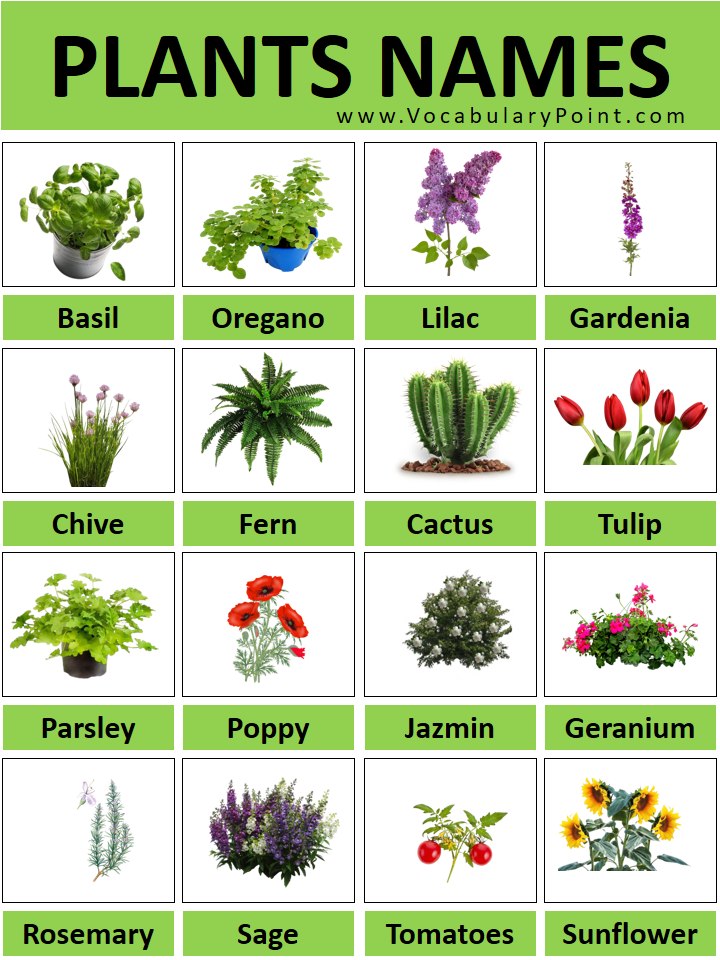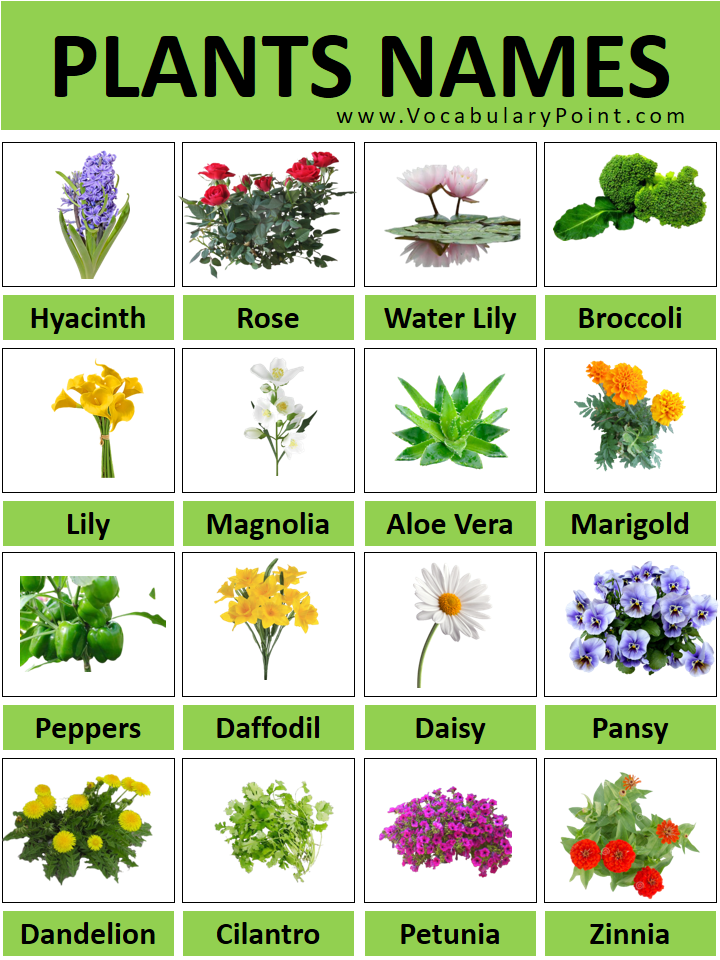 Basil
Basil is an herb that many home cooks and professional chefs alike rely on to add flavor to meals. This fragrant herb has a sweet, almost spicy, aroma and taste. It's a staple in Italian cuisine but is used in dishes from all over the world.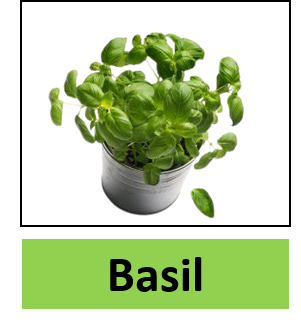 Chive
Chive is an edible herb that adds a unique flavor and texture to many dishes. This perennial plant is found in the Allium family and grows abundantly in temperate climates. With its mild onion_like taste, chives are used to season soups, salads, omelets, and other savory meals.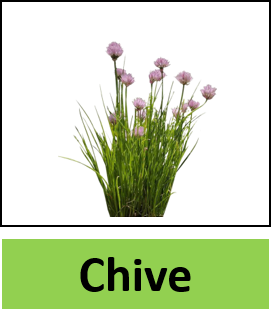 Parsley
Parsley is an incredibly versatile herbal plant that has been used for centuries to add flavor, color, and nutrition to dishes around the world. Known as the "king of herbs," parsley has a unique flavor that can enhance a variety of dishes. It is also packed with essential vitamins, minerals, and antioxidants that make it a nutritious addition to any meal.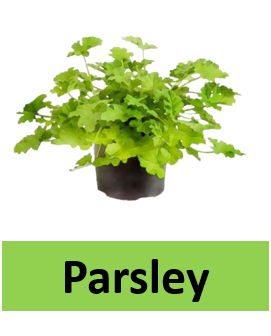 Rosemary
Rosemary is a fragrant, evergreen herb that is known for its culinary and medicinal uses. It has a long history of being used in traditional medicine, religious ceremonies and cooking around the world. Its Latin name Rosmarinus officinalis translates to "dew of the sea" due to its geography near the Mediterranean Sea.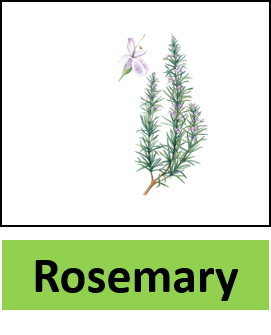 Hyacinth
Hyacinth is a popular and stunningly beautiful flower that blooms in a variety of colors. It's often used to decorate gardens, balconies or even as part of an interior décor. Not only are they a pleasure to look at, but they also give off a sweet aroma which adds to the ambiance.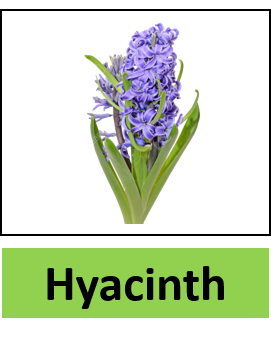 Oregano
Oregano is a popular herb used in many Mediterranean dishes and it has become increasingly popular for its flavorful addition to Italian, Greek, Spanish, and Middle Eastern cuisine. Not only does oregano add great flavor to savory dishes, but it also offers a variety of health benefits that make it an important culinary ingredient.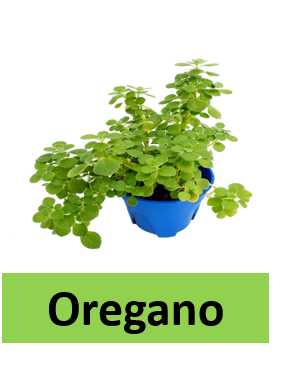 Fern
Ferns are an ancient plant species that have been around for millions of years and continue to thrive in many environments. These tough, adaptive plants can be found in nearly every corner of the globe, from tropical rainforests to even urban settings. Ferns are a type of vascular plant that propagate through spores rather than seeds, making them distinct from other plants.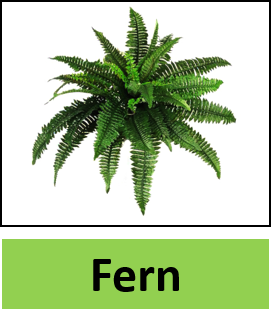 Poppy
Poppy is a multi_talented musician, artist and public figure who has made a huge impact in the entertainment industry. Her music combines elements of pop, rock and alternative genres with captivating lyrical content that brings together an international fanbase.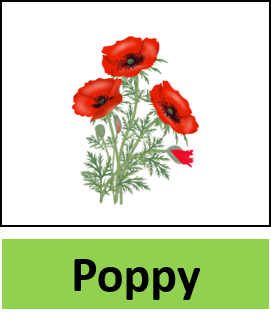 Sage
Sage, an aromatic plant native to the Mediterranean region, has been used for centuries for its therapeutic properties. The Latin name for sage is Salvia officinalis, and it is a member of the mint family. Sage has been used in traditional medicine since ancient times, but its many health benefits are now being confirmed by modern science.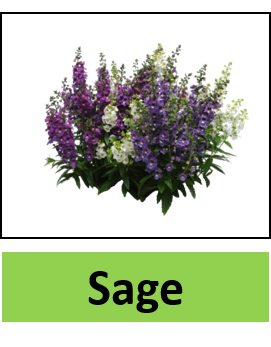 Rose
Rose is one of the most beloved flowers in the world, with its beauty, scent and enchanting history. Regarded as a symbol of love, roses have been used to express emotions for centuries and have even appeared in literature and art. Roses are also more than just beautiful; they are an important part of our environment.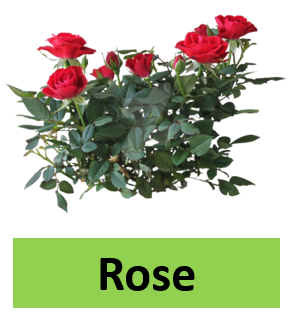 Lilac
The lilac is an iconic flower that has been a symbol of joy and renewal for centuries. This fragrant bloom has become a favorite for gardeners, florists, and home decorators alike in both fresh and dried forms. With its delicate petals and beautiful scent, it's no wonder why the lilac is so beloved.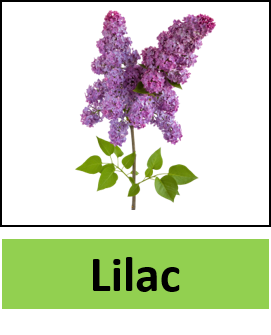 Cactus
The cactus has long been considered an iconic symbol of the desert. This hardy succulent is capable of surviving in extreme conditions, making it a popular choice for hot climates and dry areas with little rainfall. With its distinctive shape and vibrant colors, it's no wonder that many people are drawn to the captivating beauty of cacti.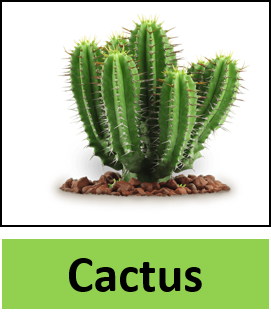 Jazmin
Jazmin is an inspiring young woman striving for success. She has a passion for helping others reach their goals as well and emphasizes the importance of hard work and dedication. With her determination to make a difference, Jazmin is becoming known as one of the most promising members of her generation.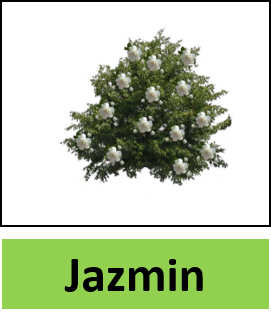 Tomatoes
Tomatoes have been a culinary staple for centuries, and they continue to be enjoyed by people around the world. Whether eaten raw or cooked, tomatoes are full of flavor and provide many health benefits. Not only are they good for you, but they can also be used in countless recipes to make delicious dishes.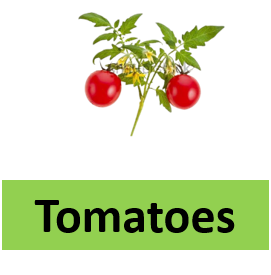 Water Lily
The Water Lily is a beautiful and unique flower that has been admired for centuries. It can be found in many parts of the world, both in natural habitats and as part of gardens and landscaping. The Water Lily is known for its bright white or pink blooms, which often appear on the surface of calm bodies of water.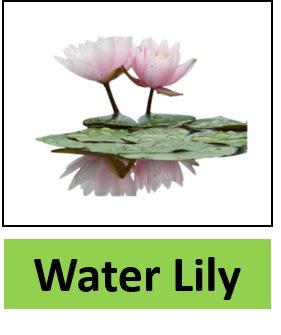 Gardenia
Gardenia is a beautiful flower and popular ornamental plant that will brighten any garden or home. This evergreen shrub with its white, waxy flowers and glossy green leaves will fill any corner of your home with fragrance and beauty.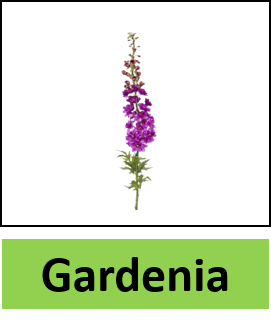 Tulip
Tulips are one of the most beloved flowers in the world. Recognizable by their vibrant colors and unique cup_shaped petals, tulips have been a favorite of gardeners and floral enthusiasts alike for centuries. While they are native to parts of Europe and Asia, tulips can now be found almost everywhere in the world, thanks to the efforts of plant breeders to create hardy varieties that can grow in a variety of climates.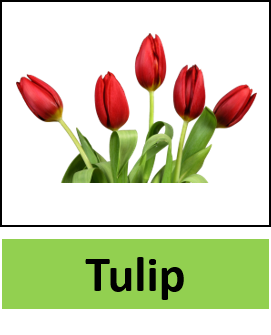 Geranium
Geraniums are a popular flowering plant that can bring beauty and cheer to any garden. With their sweet_smelling blooms, they are sure to attract hummingbirds, butterflies, and bees. Geraniums come in a variety of colors including deep magenta, soft pink, white, and even light blue.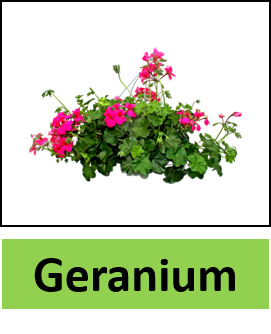 Sunflower
Sunflowers are a beautiful addition to any garden or yard. With their bright yellow petals and long stem, sunflowers always bring joy and warmth to an outdoor space. Sunflowers make for excellent companion plants in any garden as they attract pollinators such as bees, butterflies, and hummingbirds.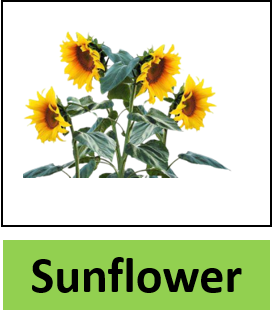 Broccoli
Broccoli is a highly nutritious vegetable that has recently been in the spotlight for its health benefits. It is a cruciferous vegetable, meaning it's part of the cabbage family and can be eaten both raw and cooked.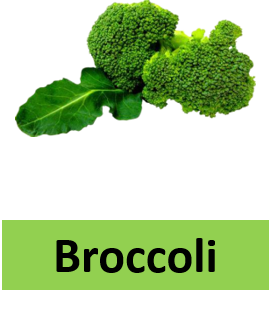 Lily
Lily is the ultimate lifestyle companion. With its signature sleek design and intuitive AI_powered capabilities, Lily makes it easy to stay organized and up to date on your tasks and goals. It offers automated reminders, helpful suggestions, and tailored recommendations so you can make the most of your everyday life.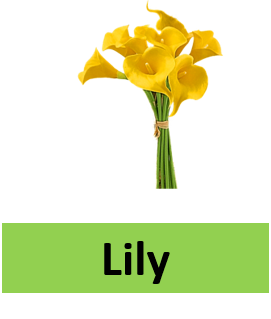 Peppers
Popping peppers, scintillating serranos, and vibrant bell peppers.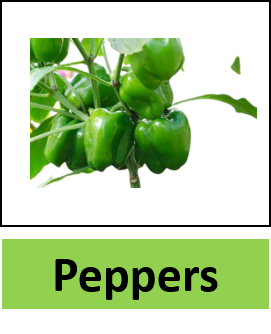 Dandelion
Dandelions are a common sight in many gardens and yards. The bright yellow flowers of the dandelion bring a cheerful splash of color, but did you know that there is more to these cheery little blooms than meets the eye? Dandelions are packed with health benefits, making them an ideal addition to any diet.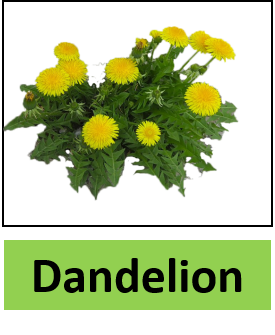 Clematis
Clematis is a genus of flowering vines that are popularly used for landscaping and home decoration. This woody vine, native to Europe, Asia, Australia, and North America boasts a wide variety of colors and shapes which make it an attractive addition to any garden or home.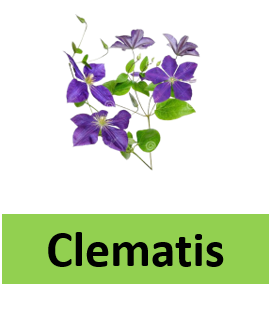 Hydrangea
Hydrangeas are a classic flower that have been beloved by gardeners for centuries. These large, delicate blooms are available in a range of colors and sizes, making them ideal for any garden.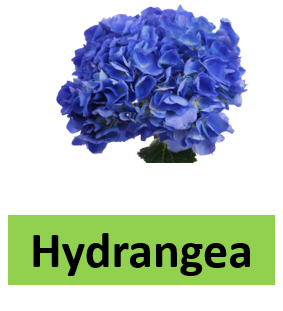 Magnolia
Sweet_scented magnolia, fragrant blossoms perfuming the air with a honeyed aroma.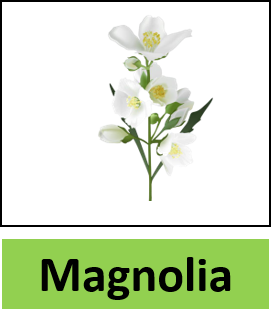 Daffodil
Daffodils are some of the most beautiful spring flowers in the world. With a bright yellow hue, they bring life and beauty to any garden. They come in many shapes and sizes, making them perfect for any flower lover's paradise. Whether you grow them yourself or buy them from a local florist, daffodils are easy to care for and will bring seasonal cheer to your home.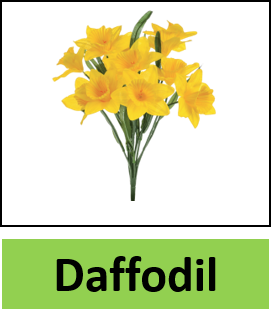 Cilantro
Cilantro is a unique herb that has been used in many cuisines around the world for centuries. It's fresh, citrusy flavor adds a distinct taste to any dish. Despite its popularity, cilantro still remains somewhat of an enigma among home cooks and chefs alike.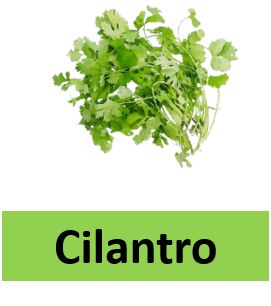 Carrots
Carrots are a popular, nutritious vegetable that have been incorporated into many diets around the world. They are root vegetables that come in a variety of colors, such as orange, yellow, red and purple. Carrots contain essential vitamins and minerals, making them an excellent addition to both savory and sweet recipes.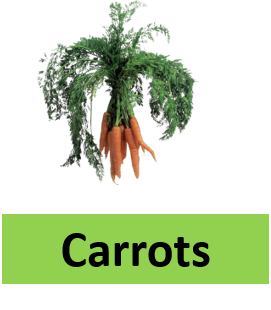 Peony
The peony is a flower that has been prized for centuries for its beauty and fragrance. Native to Asia and the Mediterranean, this delicate bloom has become a favorite of gardeners around the world.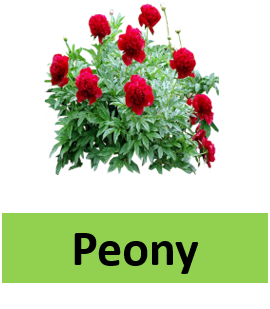 Aloe Vera
Aloe Vera is a plant that has been used for centuries as traditional medicine and beauty aid. Known for its natural healing abilities, the cactus_like succulent has many medicinal properties, including anti_inflammatory and anti_bacterial effects.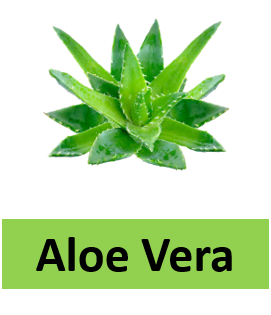 Daisy
Daisy is a stunningly beautiful flower that has been used to symbolize innocence and purity since ancient times. Its unique shape, colors, and delicate petals make it one of nature's most eye catching creations. The daisy belongs to the Asteraceae family and is a genus of flowering plants that encompass over 23,000 species worldwide.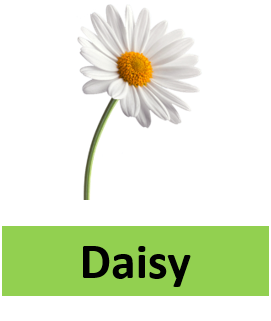 Petunia
Petunias are a beloved flower amongst gardeners and green thumbs alike. These vibrant blooms bring an array of colors to any garden, brightening the space with their unique beauty. Petunias have long been considered a staple for summer gardens, but when cared for properly, they can be kept through winter months as well.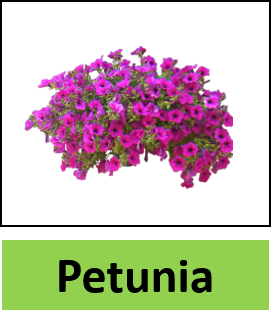 Ivy
Ivy has been a symbol of strength and stability for centuries, and is often seen adorning buildings and homes across the world. It's an evergreen plant that climbs using its special aerial rootlets that attach themselves to surfaces like rocks or walls.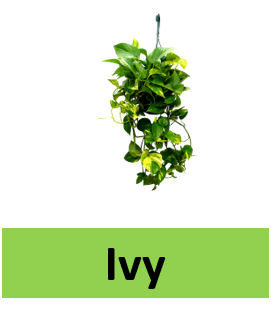 Mint
Pungent, refreshingly_ cool mint.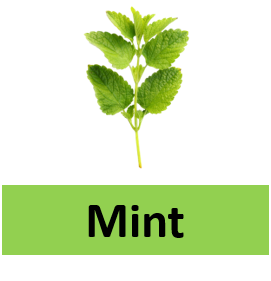 Marigold
The marigold flower is a classic beauty with an incredible history. Beloved for its vibrant and cheerful colors, the marigold has been used in gardens and ceremonies around the world for centuries. Not only is it a popular ornamental plant, but it also has medicinal properties that make it one of nature's most powerful healers.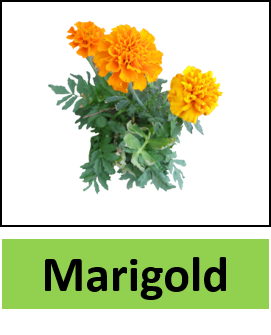 Pansy
Pansies are a vibrant and versatile flower that is great for adding color to any outdoor space. These flowers come in an array of sizes, shapes, and colors, making them the perfect choice for any garden.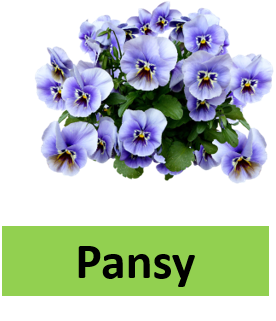 Zinnia
Zinnia is the perfect flower for your garden. These bright and bold annuals come in a variety of sizes, shapes and colors, making them a great choice for adding interest to any landscape. Not only are they easy to grow and maintain, they are also incredibly low_maintenance—they don't require much pruning or fertilizing.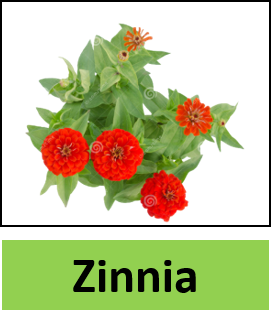 Anemone
Anemones are beautiful sea creatures known for their unique look and delicate tentacles. These stunning animals can be found in many of the world's oceans, from shallow waters near the shore to deeper ocean depths. They come in a variety of colors and sizes, ranging from small anemones with only a few tentacles to larger ones that can reach up to six feet long.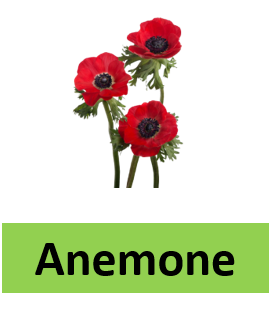 Lilium
Lilium is a European_based startup that is making waves in the world of aviation. Founded in 2015, the company's main goal is to revolutionize how people travel by creating an all_electric vertical takeoff and landing (eVTOL) aircraft.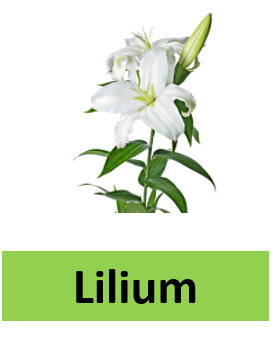 Lavender
Lavender is an incredibly versatile and calming herb, used for centuries in various cultures around the world to promote relaxation and well_being. With a beautiful scent that has the power to relax both body and mind, lavender has been used as a natural remedy for stress relief and insomnia.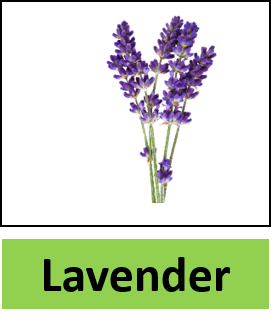 Lotus
The lotus flower is one of the most recognizable and beloved symbols in the world. It has been revered for centuries by many cultures, from ancient Egypt to modern India, as a symbol of beauty, purity and grace.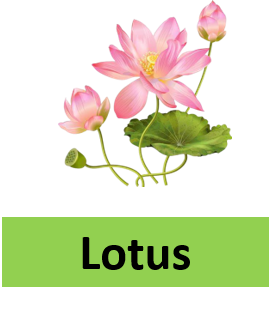 Ixia
Ixia is a leading provider of network testing, security, and performance management solutions. Their products help organizations ensure the integrity of their networks and protect them against cyber threats. Since its founding in 1997, Ixia has become an industry leader in providing technology solutions to customers in more than 145 countries worldwide.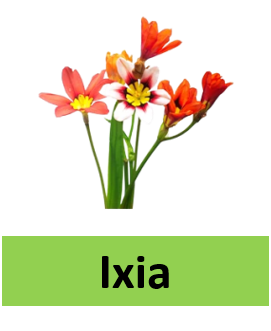 Carnation
Carnations are one of the most popular flowers in the world. These gorgeous blooms have been grown and cultivated by humans around the globe for centuries, and they come in an array of colors and varieties. With their bright petals, heavenly scent, and diverse meanings, carnations make a wonderful addition to any home or garden.
Chrysanthemum
Chrysanthemums, often referred to as mums, are a popular and vibrant flower native to Asia. This flower is known for its beauty and long_lasting blooms that come in a rainbow of colors. The chrysanthemum has been cultivated for centuries in both Eastern and Western cultures, prized for its unique beauty.
Orchid
Orchids are one of the most exotic and beautiful flowers in the world. These flowers come in a variety of shapes, sizes, and colors and can be found growing in almost every corner of the globe. As well as being aesthetically pleasing, orchids have many other benefits that make them even more desirable.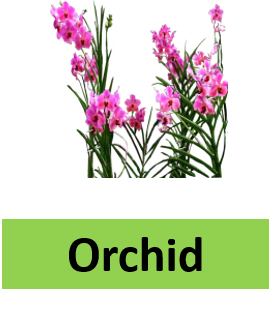 Eggplant
Eggplant is a delicious and versatile vegetable that has become increasingly popular in recent years. This dark purple nightshade is used in many types of cuisine ranging from Italian to Indian, making it a staple in the kitchen of any home chef. Eggplant has an unmistakable flavor that sets it apart from other vegetables, making it a great addition to almost any dish.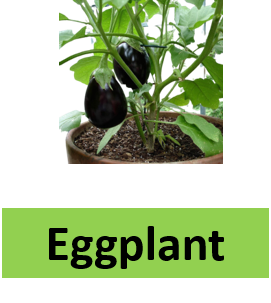 Garden Pea
The garden pea, also known as Pisum sativum, is a member of the Fabaceae family and has been cultivated by humans for centuries. This cool_season annual vegetable is prized for its sweet flavor, versatile nature and health benefits. Peas are a nutritious and delicious addition to any meal!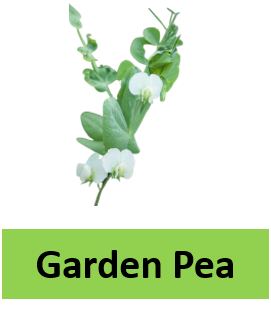 Thyme
Thyme is an evergreen herb that has been used for centuries in culinary, medicine and spiritual practices. Prized for its unmistakable flavor, thyme is a versatile ingredient that can easily be incorporated into many dishes. Loaded with antioxidants and anti_inflammatory compounds, thyme also offers many health benefits when consumed on a regular basis.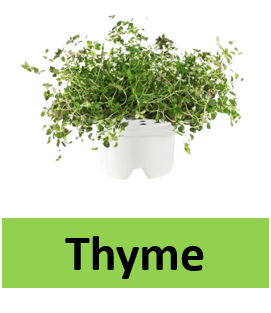 Begonia
Begonias are one of the most popular houseplants, and for good reason. With their colorful blooms and lush foliage, begonias can brighten up any room in the home. These plants have been around since ancient times, and have been cultivated to produce many varieties with different shapes, sizes, colors and textures.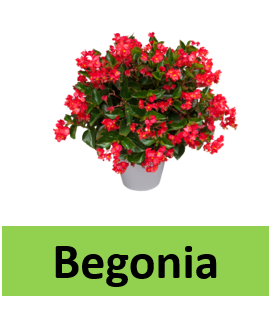 Cattail
Cattail is a common wetland plant known for its ability to thrive in a variety of different environments. It is often found growing in marshes, rivers, ponds and even shallow lakes. Cattail has long, strap_like leaves which can be used for weaving baskets, mats, and many other items. This versatile plant also produces edible shoots, pollen and roots that are rich in nutrients such as carbohydrates, proteins and lipids.